Doom Eternal Breaks Franchise Record Within Days of Release
Published 03/30/2020, 8:12 AM EDT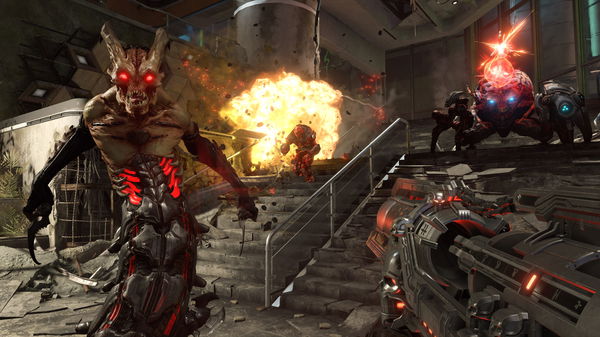 ---
---
When Doom Eternal burst onto the scene, it witnessed the franchise's most successful opening weekend. According to Bethesda, Doom Eternal earned twice the revenue that its 2016 predecessor earned. The video game even managed to gather over 100,000 concurrent players on Steam.
ADVERTISEMENT
Article continues below this ad
Admittedly, accurate sales figures are not yet available, however Bethesda's senior VP of global sales Ron Seger thanked Doom Eternal fans in an announcement. The game hasn't reached Nintendo Switch consoles yet, so the numbers are not done sky-rocketing.
The Doom franchise's popularity, coupled with people staying indoors due to the coronavirus pandemic led to increasing sales. However, unlike its prequel, the final version of the game does not feature a pistol. Although Id Software created a fully-functioning handgun, it's actually buried in the game's files. Luckily for PC users, they can even access it and add it to their arsenal.
ADVERTISEMENT
Article continues below this ad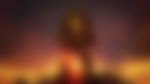 On Twitter,  senior director at RocketWerkz Dave Oshry confirmed that gamers can access Doom Eternal's developer console. They can use a command to enable the cut pistol. It's a snazzy looking weapon, too, with a cool equip animation and either single-shot or burst-fire modes.
ADVERTISEMENT
Article continues below this ad
How can Doom Eternal players access it?
To try the weapon, they need to download and install Cheat Engine, and grab the associated file for Doom Eternal. Then, they boot up Doom Eternal, TAB out to the desktop and load up the file. It will automatically open Cheat Engine. Then click the 'Select Process to Open' button below the 'File' menu, find and select Doom Eternal, and accept the next pop-up window.
Now, if you look in the bottom pane of Cheat Engine you'll see a line of text written in purple, ending 'release-pc-hotfix2'. Click the box to the left of it to open the sub-menu, and click to cross the boxes next to both the console command and noclip commands entries below. You can then TAB back into your game.
ADVERTISEMENT
Article continues below this ad
When in-game, tap the Tilde button (the one below Esc and above TAB on your keyboard) to open the developer console. Type into the console 'give weapon/player/pistol' and tap Enter. This will spawn the pistol in the hand of the Doom Slayer.
Trending Stories