Dr Disrespect Baffles Fans With a Rare Mario Kart 8 Present for xQc
Published 05/12/2022, 1:00 PM EDT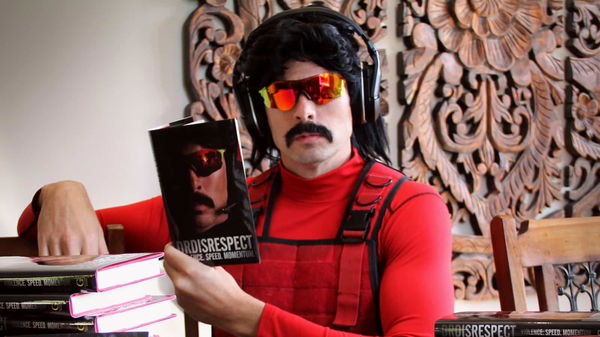 Félix Lengyel, better known as xQc, is a hot topic nowadays. From losing millions in gambling to offering his McLaren to his hairdresser. He's indeed making it to the headlines. Recently, he did a Mario Kart 8 stream on YouTube, and guess who joined him in the lobby? A random player having Dr Disrespect look-alike, Mii. In fact, Doc himself mentioned it on Twitter, leaving the fans a little baffled.
Mario Kart 8 allows players to create their own in-game avatars called "Mii". It's this Doc's Mii that caught the real Doc's attention. Earlier today, the two times shared a screenshot of Mario Kart 8's lobby from xQc's stream. Asking fans and xQc to spot his Mii in the lobby. Through the caption, he asked, "Can you spot him @xQc?" In fact, the fans took some time, but did spot Doc's Mii.
Dr Disrespect mentioned xQc on Twitter
On May 12th (Thursday), Dr Disrespect hilariously made the puzzling tweet. Don't miss checking out the image.
The tweet's image features every player's Mii that played along with xQc. At the extreme right, you'll find our beloved Dr Disrespect's Mii, as it's the easiest one to identify, thanks to Doc's red outfit. And you'll spot xQc in the middle, the Mii with golden hair and a yellow jacket.
Moreover, just beside xQc on his left, there's a dusky-shaded Mii wearing an aviator. Many in the comments claim he's the American rapper/musician Kanye West. Isn't that just hilarious?
xQc's Mario Kart 8 YouTube stream
Two days back on May 10th, the streamer uploaded the Mario stream on his "xQc Gaming" YouTube channel.
Seems like the streamer enjoyed playing the title, as the entire stream is over an hour long.
Watch This Story- Top Streamers Flaunt Stunning Outfits At The Coachella Music Festival 2022
Undoubtedly, it's fun, and all Mario Kart fans should definitely give it a watch.
Fans react to Doc's tweet
Fans have already flooded the tweet's comments reacting to both Doc and xQc's avatars. Let's have a look at the reactions out there:
Comment down and let us know about your favorite Mario Kart game. Did you spot xQc and Doc's Mii?