Dr DisRespect Calls out Joe Rogan, Valorant and More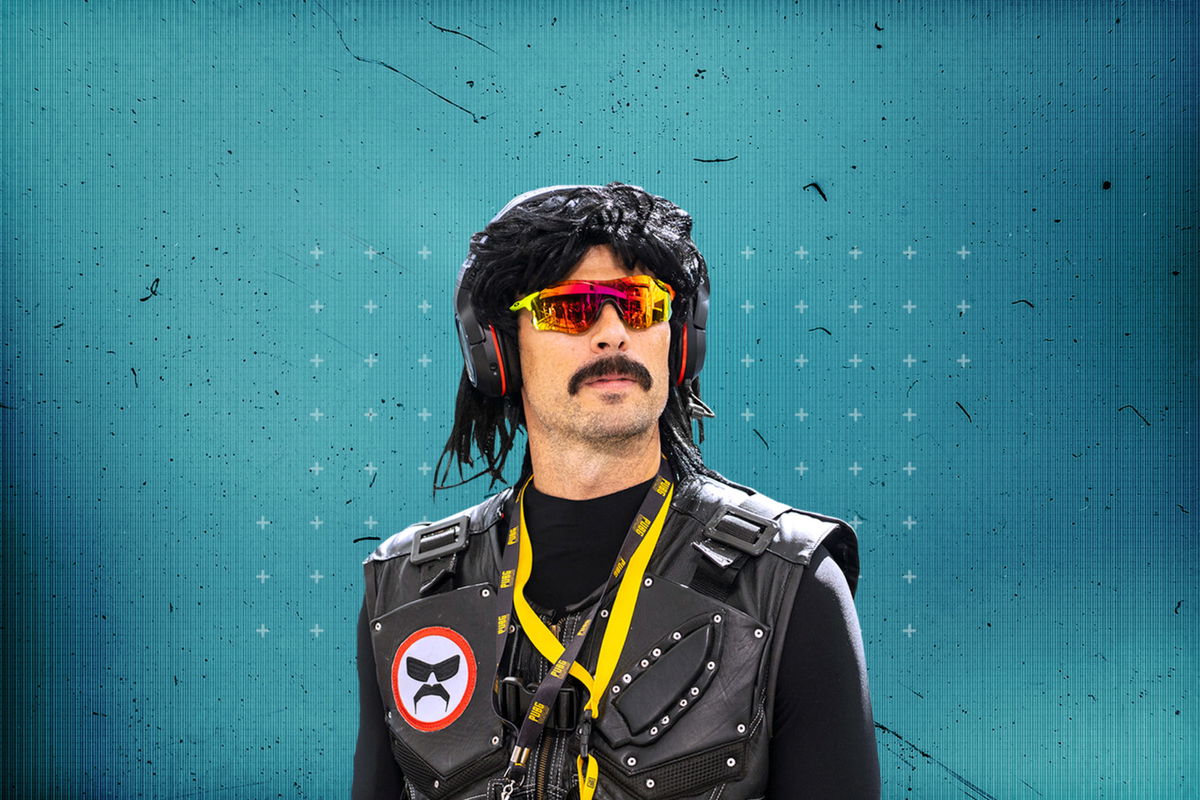 News just keeps coming in surrounding Dr DisRespect. The one you are reading today was actually left unnoticed by many during Doc's live stream; the one where he didn't appear with viewers left to watch only the red car in the gas station. If you haven't watched it, check the clip out below courtesy of Esports Talk.
However, there were many audio clips that were played during the stream. A smart move from Doc wherein he called out a couple of big names expressing many of his thoughts through the alias Johnny Bandini on BSM news.
Doc calling out everyone seems to be on a funny note. He does not pass any serious comments and sticks to his gimmicks to voice his opinion out.
Dr DisRespect left out of Esports Awards
A news we covered before hasn't been left unnoticed. The 2020 Esports awards Streamer of the Year finalists had a huge name missing. Dr DisRespect, a two-time recipient of the award was not even top 10 in the list. One of the audio clips from Johnny Bandini put forth the same but mocked Doc himself for not being able to keep up with the "Big Boys" such as Summit1g, xQc and more.
"The finalists for the Esports awards Streamer of the Year are in. That list includes TimTheTatman, Nickmerks, Summit1g, xQc, Dr Lupo as well as others but looks like there is no sign of Dr DisRespect. Hey Doctor, why don't you work on your stream, clearly you don't have what it takes to keep up with the big boys"
It is surprising to see Dr DisRespect's name being left out of the awards. His comeback stream had 510,000 and more viewers. The numbers speak for themselves, however, there is little chance that the awards committee would put in his name at this point in time.
Everyone leaving Fortnite
One of the next audio clips had Doc call out one of his less favorite games; Fortnite. Recently, several pros have stated that they are considering quitting Fortnite for good. According to many, the game is way past his prime and some top streamers aren't really looking to stream Fortnite content; the likes of SypherPK being a prime example.
"Good evening, Jonny Bandini here, everyone is leaving Fortnite, Clokzy even SypherPK have all called it quits and it doesn't look like they're turning back anytime soon. Rumors suggest that people are tired of watching full-grown adults do Fortnite dances"
Well, it'd be close to impossible to see Dr DisRespect stream the game and if Epic Games do not make the necessary changes, then they might lose out the aforementioned names after all.
Dr DisRespect on the Joe Rogan incident
Joe Rogan was in the news for all the bad means. The UFC color commentator passed some controversial take on video games and well, no one took it well. Rogan considered it to be worthless of time because only some actually making a living out of it. PewDiePie, Ninja among several others voiced their opinion and Doc just bounced right in with Johnny Bandini of course.
"Joe Rogan called video games a waste of time. I tend to agree with him, most kids these days suffer from social anxiety trapped in their little boxes, their little cages if you will, screaming at their parents, d- grades all because they a belief, a dream that they can win millions and millions of dollars playing a little kiddies game. When the reality is only .0001 percent are in the money, that's like telling a five-foot basketball player in high-school he has a chance to go pro"
Well, Doc seemed to have agreed on Rogan's statement but it does seem sarcastic. The streamer is one of the most followed and paid personalities out there, and him calling on Rogan in a low-key manner is something.
Shroud is missing?
Next up is Doc's direct take on one of his closest friends, Shroud. The streamer is one of the best players on the planet and Doc took a subtle dig at him during the BSM news.
"Shroud's scooter has been recovered on the side of the freeway. It's almost like there's been a reversal in rolls because now the scooter is present, but Shroud is still missing"
Doc's honest take on Valorant
Dr DisRespect reviewed Valorant alongside Shroud some months back. After grinding for a while, he came to the conclusion that the game wasn't his cup of tea. And now, he has taken on the game again stating that the stream numbers are low and that he doesn't care about the game anymore.
"Still, no one's watching Valorant. Stream numbers are at an all-time low and a new character has just been introduced to the game. What does this new character do? How the hell am I supposed to know, all I see is VFX,VFX,VFX,VFX,VFX, oh god I'm getting a seizure"
Valorant is growing big, no doubt. Dr DisRespect is just not fond of the game and everyone has their personal opinion. Nonetheless, his return is what matters and we are glad to see him back live.
More news on him and his ban could drop soon. Doc is proceeding with things legally and it is still unclear what all would be revealed.
Source – Dr DisRespect YouTube, Esports Talk