Dr Disrespect Is Rooting for Jorge Masvidal to Beat Kamaru Usman at UFC 261
Published 04/24/2021, 2:40 PM EDT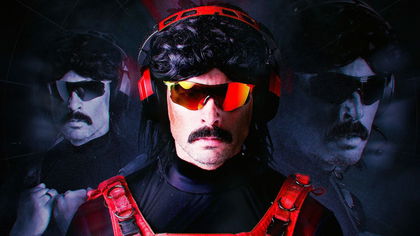 ---
---
It is almost time for the biggest UFC event of the year to kick off. Tonight's event will feature 3 titles fights, which will certainly make UFC 261 an important PPV. The main event of this card features a much-anticipated rematch between reigning, defending champion Kamaru Usman against challenger Jorge Masvidal. It looks like Dr Disrespect is also eagerly looking forward to tonight's card, as he believes Masvidal can upset the world.
ADVERTISEMENT
Article continues below this ad
The famous streamer shared an interesting tweet where he upgraded his bet on Masvidal winning the belt.
ADVERTISEMENT
Article continues below this ad
As much as fans admire a good knockout artist, wrestlers remain dominant in MMA. This is why even Las Vegas' odds favor Kumar Usman as the betting favorite over the challenger.
Masvidal is the holder of the fastest KO in the UFC history and is known to be a gusty brawler who likes to trade blows. Unsurprisingly, this aggressive trait coupled with a history in street fighting has turned Doc into a fan. Evident by his latest tweet, Doc feels at UFC 261 Welterweight divisions will find its 13th champion.
Twitter Reacts to Dr Disrespect supporting Jorge Masvidal
Denizens of Twitter offered their reaction on Doc betting big on Masvidal. It seemed like fans' take on the outcome was unanimous, and it stood firmly against Doc's prediction.
Usman has an undefeated record in UFC and he is currently on 13 fight wins streak. Safe to say, there is a reason behind his amazing success and this fan seems to understand it as well.
I love you Doc but your UFC takes are shit. Its almost always a safe bet to pick the other guy when you predict something 🤣🤣

I love Masvidal and he is an entertaining fighter and would be a cool champ. But no way is he beating Usman.

— EternalCitizen (@EternalCitizen1) April 24, 2021
Usman has barely ever taken any serious damage, and this fan knows that he a different animal altogether.
Masvidal has created his own hype train by securing three phenomenal wins against top competition. This has attracted many fans towards the sport, along with the fighter who is regarded as an MMA royalty. However, fans on the thread continue to root against the challenger.
If he does I'll believe the hype on Masvidal but I'm gonna go with Usman

— Adam Wyatt (@AWAFC) April 24, 2021
One fan even called Usman the greatest fighter of the sport and not just the welterweight division.
No shot Doc. Usman is greatness. I rank him among GSP, Silva, Jones etc… ELITE

— Niko🍥 (@Niko_sito) April 24, 2021
ADVERTISEMENT
Article continues below this ad
Masvidal has suffered enough losses to make it seem like he does not belong at the world champion level. However, losses in MMA do not adequately define improvements and the current skill level of a fighter. It would be fair to say that Masvidal has seen a resurgence because of a string of dominant victories in 2019.
Now, Miami's very own has one final chance to prove his naysayers wrong by shocking the world once again. The two top-notch welterweights already have bad blood between them, as the duo have been going after one another for quite a while. Their last outing came at 6-days' notice, where both fighters did not have adequate time to prepare.
It would be interesting to see how things will turn out in the much-anticipated rematch at UFC 261. This time around, both fighters have had a proper training camp and sufficient time to prepare.
ADVERTISEMENT
Article continues below this ad