Dr Disrespect Loses His Cool on PUBG and Calls It an Unathletic Game
Published 06/05/2021, 10:36 AM EDT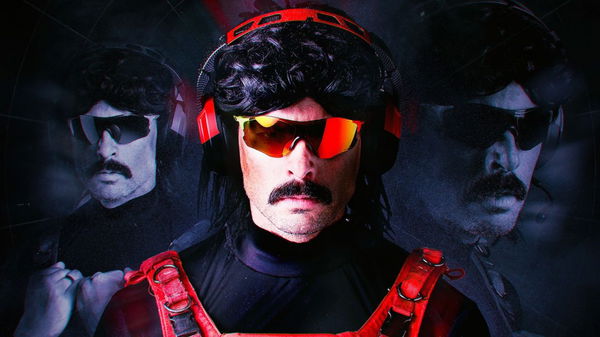 ---
---
In the nascent stage of the Battle Royale game's explosion, there was a prominent title in Player Unknown's Battleground, which gave birth to this genre. This groundbreaking game served as the first major BR game, which attracted streamers like Shroud, Dr Disrespect, Myth, and more. However, the title failed to withstand the test of time, as it fell into obscurity because of increasing competition.
ADVERTISEMENT
Article continues below this ad
Recently, Doc revisited the title in his stream, as the world saw the streamer reuniting with the good old BR game. This reunion saw the streamer rage quit, exactly how most fans would expect.
ADVERTISEMENT
Article continues below this ad

Dr Disrespect can't wrap his head around PUBG's movement mechanics
The 39-year-old streamer jumped right back into the world of PUBG. He was in for a great game, as the streamer secured early frags and also picked up lucrative loots. Doc even managed to propel his score to a respectable 6 frags at the end, as the circle closes into the later phases. The victory was all but assured, as the streamer stepped into the late game.
However, things went horribly wrong from that point onward, as the circle continued to shrink. This put the streamer in a very unfavorable position, where he didn't have a proper stockpile of health pack to outdo the incurring damage. And to make matters much worse, the streamer came across a river, which caused him to take more damage without the chance of applying bandaids.
Unfortunately. things went sideways quickly, as the movement mechanics of the game caused him to die. This incident did not sit well with the streamer, as a probably win was snatched away because of the movement mechanics of the game. He lost his cool on the stream and called the game unathletic.
ADVERTISEMENT
Article continues below this ad
video source: CHAMPIONS CLUB
ADVERTISEMENT
Article continues below this ad
PUBG is not in a good position at this moment, as the player number continues to dwindle. Doc's return to the game might cause some players to revisit the game but doesn't seem like it will survive. Not so long ago, even Shroud picked up the title, only to drop it once again. Safe to say, the game is in the last leg of its life-cycle, as the iconic Battle Royale game struggles to find its place.
Watch this story: Top selling game consoles
Trending Stories