Dr Disrespect Makes Bold Statement On FaZe Clan and eSports Organizations
Published 12/30/2021, 12:40 PM EST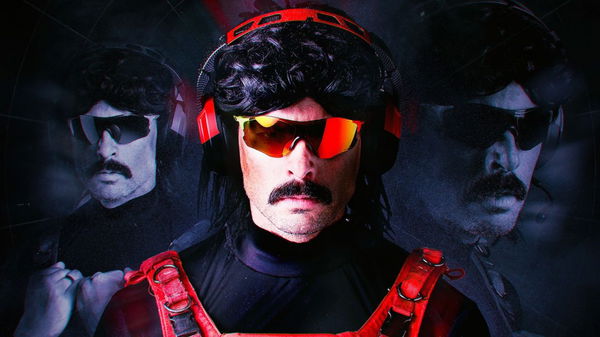 ---
---
eSports is a high-risk, high-reward avenue. It has, without a doubt, received a surge in traction over the last few years. Dr Disrespect is one of the industry's most popular streamers, who is known is for his passion. However, it seems like things got out of hand when the Doctor made a statement regarding the profitability of some eSports organizations.
ADVERTISEMENT
Article continues below this ad
Dr Disrespect creates sparks on Twitter
It is known far and wide that Dr Disrespect, true to his name, does not mince his words. He is not one to shy away from speaking his mind and wears his heart on his sleeve. Controversies and the Doctor go hand in hand and his recent tweet certainly stirred controversy.
ADVERTISEMENT
Article continues below this ad
The eSports industry is a massive one. Money and revenue constantly shift between hands. It seems like some organizations did not take what the streamer said too kindly. G2 is an eSports organization based in Berlin. The CEO, Carlos 'ocelote' Rodríguez, is also an individual with whom controversies are synonymous.
Watch Story: Most Hated Features of Fortnite Chapter 2
faze made -17M in EBITDA with just above $50M in revenue

G2 and couple others' actual business looks miles ahead of theirs and its not even close

Their revenue is pumped up by acting like a bank through individual sponsorship deals for their talent. Business is a literal hole.

— CarlosR ocelote (@CarlosR) December 28, 2021
Trash talking and controversies are run of the mill for eSports organizations and Carlos' involvement in Dr Disrespect's post merely reinforces this fact. The CEO has a history of going after and roasting other stars in the industry in the past as well.
The organization mentioned in Doc's Tweet, FaZe clan, has locked horns with G2 in the past as well. The G2 CEO did not hesitate to call FaZe's business a 'hole',
Other entities were quick to reiterate Carlos' statement. EXCEL eSports' social media manager is of the belief that FaZe is a king of the past. The organization, at one point in time, was the best in the business and had huge monetary capabilities. However, the present situation is a far cry from their golden days.
FaZe represents a king that was the best and the richest, but he never knew how to use his power and riches, so by the time that power and riches started getting weaker and weaker until he became a pale shadow of the past. An org with wasted potential and no wish to improve.

— Fosty (@FostyLoL) December 28, 2021
ADVERTISEMENT
Article continues below this ad
Without holding back, he went on to say that the organization is wasted potential and has no desire to improve. Adding on, he said that the only thing keeping FaZe afloat is its CS team. That, alongside with the brand name it established in the past, has kept the organization relevant.
They have an insane fanbase and the following, but I can't help but see how badly their socials are being run and the content they produce. The only thing holding them from certain death is their CS team and their name that gets financial support. It is so sad to see.

— Fosty (@FostyLoL) December 28, 2021
ADVERTISEMENT
Article continues below this ad
It looks like there seems to be a cutthroat battle of words in the eSports industry. What's your take on the entire situation?