Dr Disrespect May Have Negotiated His Mixer Deal Wrong: Twitch Ban Theory
Published 03/05/2021, 11:38 AM EST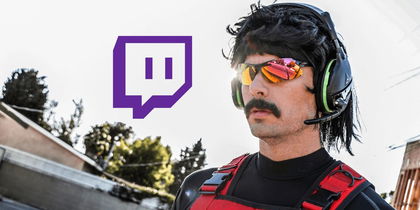 ---
---
2020 saw the most controversial Twitch ban of all time. On June 26, 2020, Dr Disrespect revealed that Twitch sent him an email notifying him he is no longer welcome on the platform. Doc claimed Twitch refused to provide even a single reason clarifying why they wanted him out. The ban came as a shock to him and his fans, considering his huge production value, and at one point, one of Twitch's biggest audience base.
ADVERTISEMENT
Article continues below this ad
A huge chunk of Doc's earnings came from Twitch. Over the period of 8 months, fans came up with a lot of theories trying to connect the dots. Some streamers even believe that he knows exactly why it happened, but he refuses to share it with the audience. Doc even hinted at his ban as an attempt to make a place for newer and bigger streamers. However, no one ever confirmed that.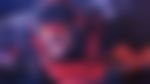 ADVERTISEMENT
Article continues below this ad
Dr Disrespect used the Mixer offer
After almost a year, an alternative theory lights his involvement with Mixer and an insensible negotiation with Twitch as a probable reason. The infamous Mixer deal that offered millions to Ninja, Shroud, and some other streamers may have had an offer for Doc too.
Jake Lucky from Esports Talk recently posted a video highlighting a clip from DanAllenGaming's channel featuring actor Jeff Leach. Jeff is most known for his role as the character "Ghost" from the Call of Duty franchise. He speculates the reason he believes Doc got banned and also from what he heard from ex-Twitch employees.
Jeff does not believe that Doc is unaware of the reason for his ban, instead calls him a "good businessman" and used the story as a marketing strategy to move on to another platform. From what he heard, Doc during his Twitch contract re-negotiation used his offer from Mixer as "leverage" to increase his payment.
Twitch used Mixer Deal to end Dr Disrespect's Contract
ADVERTISEMENT
Article continues below this ad
Allegedly, Twitch did not take his bait too well and held a grudge against him. Later, when they heard Mixer was closing, and Mixer streamers like Ninja, Shroud coming back to Twitch, the company played its card.
The uncanny coincidence of the timings clubbed with Doc's claims of being on Mixer campus "recruitment campaign" (check the video clip above) makes the theory more believable. Dr Disrespect must have gotten a deal from Mixer similar to that of Ninja and Shroud, but obviously did not accept. Instead, he went with Twitch and used the deal for his profit.
ADVERTISEMENT
Article continues below this ad
Host Jake Lucky and actor Jeff clarified that these are mere speculations. Like Jake said, could this be a plausible reason for the ban? Yes. But if this is the exact reason, no one other than Twitch or Doc will ever know. Twitch might have used the negotiation to end the contract, however, for now, Doc maintains his stance that they never gave him a reason. What do you think really happened? Tell us in the comments below.