Dr Disrespect Slams YouTube Gaming With a 5 Word Question and a Strong Move
Published 05/03/2022, 9:35 AM EDT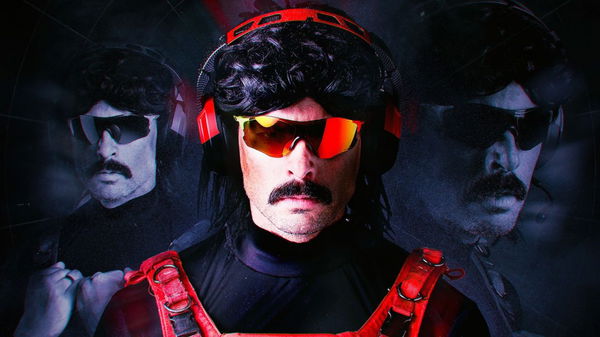 Unlike Twitch, YouTube was created to share entertainment-related content that followed a different format. It mainly revolved around pre-recorded and well-edited content that creators could share with people living around the globe. But the recent tilt towards the live stream and the rise of this brand new format has compelled YouTube to change its stance. So far, the red platform has pulled in many prominent names like Dr Disrespect, MrBeast Valkyrae, CouRageJD, Sykkuno, Dr. Lupo, Ludwig, TimTheTatman, and more.
ADVERTISEMENT
Article continues below this ad
Naturally, as the roster of streamers and content creators expands, it will exert even more pressure on YouTube Gaming (YG). It seems like the platform has irked Doc as the streamer took a dig at the video-sharing website. He made bold claims that the YG hasn't been offering the right kind of support to creators, which often makes them feel neglected. He said, "They don't support us one bit. Why would I support them?".
ADVERTISEMENT
Article continues below this ad
He took to
Twitter
to attack YouTube's gaming department and even stated that he has unfollowed it.
Fans chimed in to fight for Dr Disrespect
When a massive streamer like Herschel Beahm IV (Doc's real name) opens a front against his own streaming platform, then something is wrong. The community ensured to offer more information in this regard as one fan dug a lonesome tweet out from 2021, where YG reportedly mentioned Doc.
The 2-time has already conquered Twitch, and his run with YouTube has been mega-successful as well. Maybe it is time to renovate the champion's arena and make room for people that reside on Facebook's gaming platform states a fan. Will Doc take this suggestion seriously?
Setup a multistream to fb, expand the arena

— Stone (@StoneMountain64) May 3, 2022
Dr Disrespect hasn't signed an exclusivity deal, and there is no legal barrier that can keep him from hosting a multi-stream. Fans continue to reiterate this fact, stating the streamer should expand his audience even more.
Honestly I'm confused why more people don't multi stream if they're not signed to a platform

— BigCitySnipes (@BigCitySnipes1) May 3, 2022
A call for another switch is being raised by the fans, as Doc has been exclusively streaming on YouTube for over 2-years without ever signing an exclusive deal with the video-sharing website. Can Facebook Gaming offer the proper support that streamers need?
Doc come on over to Facebook gaming. Bring the champions club. Facebook is going to turn into something. The potential is there BABY!

— TacSquad Bolo (@BoloTact) May 3, 2022
ADVERTISEMENT
Article continues below this ad
Fans call out the 39-year-old streamer to make a push for an exclusive deal with a platform.
Watch this story: Highest Cash Giveaways in YouTube Star MrBeast's Videos
Doc you gotta sign to a platform for their support they are a business at the end of the day

— Vinny (@vinny7299) May 3, 2022
ADVERTISEMENT
Article continues below this ad
What do you think Doc should do? Share your thoughts below.