Dr Disrespect Startles Fans By Teasing Twitch Showdown In 2022
Published 01/02/2022, 10:23 AM EST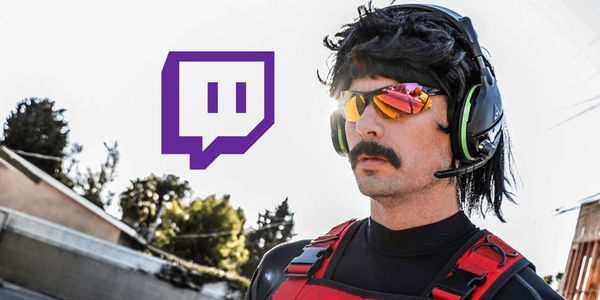 ---
---
Dr Disrespect is a name that needs no introduction in the streaming community. The streamer built a massive following in his formative days on Twitch, but that's not the only place he gained a ton of followers.
ADVERTISEMENT
Article continues below this ad
In 2020, the passionate streamer faced a permanent ban from Twitch. And he hasn't held back from expressing his opinion on the platform, though the exact reason still remains somewhat unclear. That said, recent tweets by Doc suggest that he has being unbanned and a massive payment in his mind.
Dr Disrespect: his ban and his New Year resolutions
ADVERTISEMENT
Article continues below this ad
The streamer recently took to Twitter to make a post to highlight his new year's resolutions. Most of them seem optimistic. However, the last one has hints of a massive showdown between the popular platform and Dr Disrespect.
The last resolution says, "Unbanned and Massive Payment." The manner in which this goal is written is an outlier compared to the rest. This resolution is written in purple, the color with which the streaming platform is associated.
The Doctor was banned from Twitch in June 2020. No one knew why the streamer had been banned. Nor did they know if the streamer himself knew why he'd been banned.
Later on, his viewers found out that Dr Disrespect was aware of why he got banned.
At the 5 hour 52nd mark, Dr Disrespect can be seen acknowledging the ban. While he did not go ahead and offer details, it appears that he knows the reason behind his ban.
ADVERTISEMENT
Article continues below this ad
Now, at the beginning of 2022, Doc seems to have a lust for revenge, as teased by the tweet. It appears that he intends to engage in a legal battle with Twitch and get his ban reversed.
Watch Story: Most Hated Features of Fortnite Chapter 2
The manner in which he got banned from Twitch and its aftermath does not indicate that the Doctor will want to go back. Especially after having made a name for himself on YouTube. This is why it is highly unlikely he will go back to Twitch in the event that he gets unbanned from the platform.
ADVERTISEMENT
Article continues below this ad
In the past decade, eSports has witnessed a substantial surge in popularity. And with that came streaming. Dr Disrespect is one of the biggest names in the community, as 2022 is expected to be another great year for the 'Two Time.'