Dr Disrespect Teases Sledgehammer Games With Stunning Advanced Warfare 2 Claim
Published 12/31/2021, 9:51 AM EST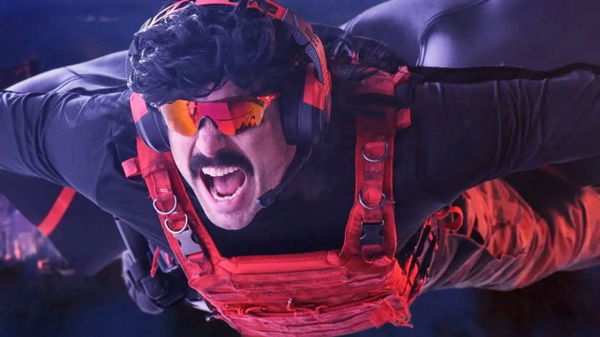 ---
---
Dr Disrespect has always been vocal and edgy about teasing game developers or expressing his outrage over a particular game that he streams. He has previously called out the Call Of Duty developers for flaws in their titles, which was widely noticed by people from the gaming community.
ADVERTISEMENT
Article continues below this ad
This time, Doc has called shots on Sledgehammer once again with his latest tweet teasing 50 new map designs for Advanced Warfare 2. No one really knows what the Doc meant by this tweet but fans are speculating Doc's involvement in a new Call of Duty title.
ADVERTISEMENT
Article continues below this ad
Dr Disrespect teases Sledgehammer with an update for the proposed Advanced Warfare 2
For those who didn't know this, Guy Beahm, known by his internet and YouTube persona of Dr Disrespect, is a former Sledgehammer employee and worked as a Level Designer. Beahm was involved in the creation of several multiplayer maps for COD Advanced Warfare which include Solar, Horizon, Instinct, Ascend, Recovery, Sideshow, Site 244, and Quarantine.
The latest tweet below has sparked several speculations, including Doc's involvement with the development of Advanced Warfare 2.
I've got 50 map designs ready for Advanced Warfare 2.

— Dr Disrespect (@DrDisrespect) December 31, 2021
It is an undeniable fact that the 2Time's contribution to Advanced Warfare never went unnoticed by the fans. The maps mentioned above have given players countless memories and nostalgia to count on from the game title. Now that Doc has once again stated that he has 50 map designs ready for Advance Warfare 2, this has led to further speculation that the title is in development and might soon arrive as the latest Call of Duty iteration.
ADVERTISEMENT
Article continues below this ad
It is also important to note that Doc has started a new gaming studio called the Midnight Society with ex Call of Duty and Halo 5 veterans. The studio is focused upon creating FPS games from community feedbacks about which Doc has spoken extensively in his streams.
There are countless possibilities to this tweet and Doc hasn't cleared anything about it yet. Is Sledgehammer outsourcing map designs to Midnight Studios? This might well be a case given Doc was also involved as a Level Designer for AW I.
Doc's involvement with the Call of Duty franchise once again could count as a monumental one to fix issues that have been broadly highlighted by him and several other players. Fans hope that the sequel to Advanced Warfare would be much better given that their favorite streamer has now explicitly stated his involvement.
ADVERTISEMENT
Article continues below this ad
WATCH THIS STORY –  Toughest Video Game Bosses of All Time