"Drank Too Much Prime Energy" – Twitter Community Questions JJ on His Outburst Against Wade Plem Over the Potentiality of a Jake Paul vs Tommy Fury Rematch
Published 03/21/2023, 2:00 PM EDT

Follow Us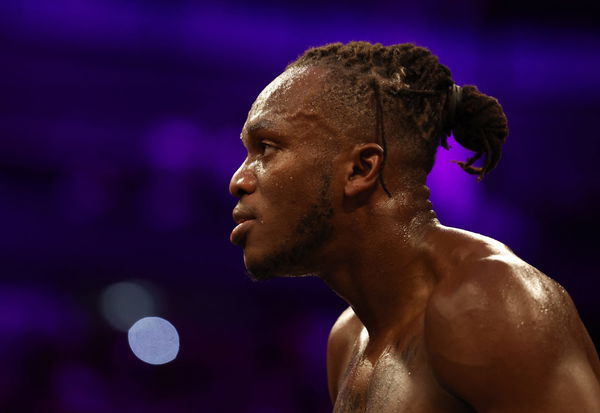 A trend that has gotten much popularity in recent times is the boxing between popular internet celebrities. We got to witness fan-favorite personalities like KSI stepping into the ring under the Misfits banner. JJ seems to have an impressive knack for boxing, and he has proved it at every chance he got.
But now he is under internet scrutiny following some comments he made when he got angered. The cause of his anger is due to some statements made by one of his fellow mates regarding his arch-rival Jake Paul.
KSI is fuming following Wade's Jake Paul comments
ADVERTISEMENT
Article continues below this ad
JJ is one of the most prominent/influential celebrities on the internet today. From content creation to entrepreneurial ventures, JJ has established himself in various fields. The one that he is currently shining in is boxing. And every fan knows that his main goal at the moment is to have a fight with his biggest foe, Jake Paul. The star has considered this to be one of the biggest fights in this category of boxing.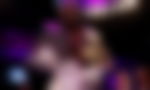 So, when Wade Plem stated that a Jake Paul vs Tommy Fury rematch would sell more tickets than KSI vs Jake Paul, it infuriated JJ. Wade did not out of the blue stated these comments. When Jake stated that a rematch with Tommy Fury has more potential to garner larger ticket numbers, Wade felt at the moment that is a huge possibility.
But this statement led to a fight between KSI and Wade, and reportedly the sports commentator was removed from the Misfits panel following the turmoil.
KSI got pissed because Wade said that Tommy vs Jake 2 would sell more than Jake vs KSI. And fired Wade from his commentary job at Misfits because of it. Although Wade was their best commentators.

— CFC (@CFC_Finestt) March 21, 2023
A few people on Twitter came forward posting a supposedly deleted post by KSI that shows the star ranting against Wade Plem. These deleted Tweets were pointing toward some harsh statements that KSI said about Wade. He was seen calling the commentator 'fake' and 'snake' in these posts.
Following these statements by KSI, Jake Paul tweeted in support of Wade. Jake was calling KSI 'insecure', adding further spice to their hatred for each other.
Such insecure clowns. Wade is quality. Plays it down the middle. Says things about me I don't like, but that just means he's keeping his opinions real. Now back to my vacation.

— Jake Paul (@jakepaul) March 21, 2023
KSI later released a statement justifying his statements and admitting that he did so in a fit of anger.
Though JJ apologized for his outburst, it seems like many are not satisfied with his justification.
Twitter users take a dig at JJ following this outburst
Many Twitter users were seen voicing against KSI for making such statements. They were blaming the rapper/boxer and criticizing the star for firing Wade.
What wade said wasn't even bad. He said that Jake Paul Vs Tommy Fury rematch outsells KSI fight. Regardless of your opinion, it's super minor and just an opinion

Ridiculous scenes

— Kavos (@KavosYT) March 20, 2023
KSI's manager just told @WadePlem to "have fun on Kingpyn" insinuating that Wade is fired from Misfits now

What a joke

— Kavos (@KavosYT) March 20, 2023
I was kinda hype for you and Jake but ever since Jake fought Fury, I'd be more interested in the rematch than you and Jake tbh.

Maybe because the tension isn't high as of yet but people get sick of waiting and it's been a while now. People get fed up of being hopeful.

— Cha (@ChaBoyyHD) March 21, 2023
ADVERTISEMENT
Article continues below this ad
Drank too much prime energy

— NotoriousNines (@NotoriousNines) March 21, 2023
Some fans are confused as to why KSI was getting overcooked about someone's perception and was seen asking for the full picture behind the ongoing fight.
ADVERTISEMENT
Article continues below this ad
Watch this Story: $21 Million man KSI sets Lewis Hamilton as his benchmark of success in search of GOAT status
There are supporters of KSI as well, but the majority are either confused or angry at the boxing star.