DrDisrespect Calls Out Call of Duty Warzone and Electronic Arts Devs For Cold Shoulders during Twitch Ban
Published 06/18/2022, 3:59 AM EDT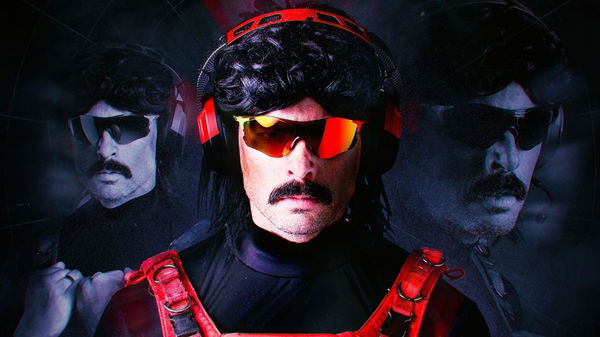 DrDisrespect spoke up about how the developers working at Call of Duty Warzone and Electronic Arts treated him during his conflict with Twitch. The American video streaming platform banned him, leaving him unable to stream on that platform.
ADVERTISEMENT
Article continues below this ad
Herschel Beahm, famously known by his internet identity of DrDisrespect, is famous for streaming multiplayer games like Call of Duty Warzone, PlayerUnkown's Battlegrounds, and Valorant on online platforms like YouTube and Twitch.
ADVERTISEMENT
Article continues below this ad
DrDisrespect was a big name on Twitch, with many followers and viewers during his live streams. However, the American video streaming platform banned Beahm back in 2020. It's been two years since then, but the reason for the ban isn't yet revealed.
DrDisrespect on Call of Duty Warzone and EA devs on his Twitch ban
Bheam has worked extensively with the Electronic Arts and the Call of Duty series. He worked as a level designer and developed maps for Call of Duty: Advanced Warfare. But despite such a relationship, the developers of the Call of Duty games and EA didn't say much on DrDisrespect's ban on Twitch.
The American Streamer recently shared on his YouTube stream how Warfare devs treated him during the Twitch ban. He said, "I just point out the obvious plus, you know, once I got banned from the purple snake's platform [Twitch]. They like secretly shadow-banned and stop talking to us and all that stuff, and to me, I took it personally."
"What the… we made multiple commercials. We did lots of deals. So to exclude us from anything and to not allow like hey trust me there's just you know design half the maps for advanced warfare. Like we've done a lot with the franchise, and for them to turn cold shoulder like that, trust me, I take it personally."
WATCH THIS STORY: Fortnite's Latest Tilted Destroyed Update Has Some Insane Secrets!
The 40-year-old American streamer further shared that also Electronics Arts developers showed cold shoulders when Twitch banned him in 2020.
Call of Duty: Modern Warfare II didn't impress Bheam
ADVERTISEMENT
Article continues below this ad
Activision recentlly raised curtains over their upcoming game, Call of Duty: Modern Warfare II. It is the sequel to the 2019 reboot of Call of Duty Modern Warfare. The fans are finally happy to get a new COD game soon. However, that's not the case with DrDisrespect.
The American YouTuber showcased his dislike for the upcoming Call of Duty game. He even said the game uses outdated engines. He advised Activision to make enjoyable multiplayer. Bheam even claims that the game he's developing would be better than the Modern Warfare II.
ADVERTISEMENT
Article continues below this ad
Let's look forward to the 40-year-old's video game. Which one would you choose, Call of Duty or DrDisrespect's game?