DrLupo Says Ninja Kills Bots in Fortnite
Published 08/19/2020, 1:21 PM EDT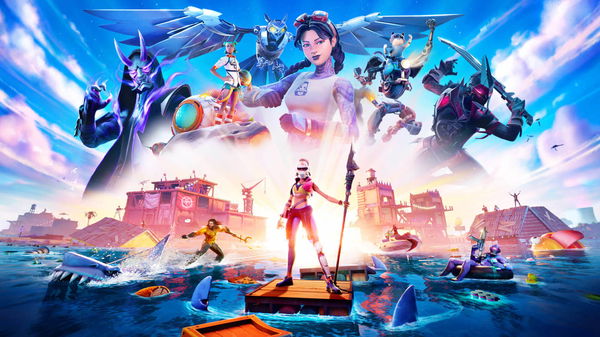 ---
---
Richard Tyler Blevins, popularly known as Ninja, is a veteran Fortnite Battle Royale maestro. Nevertheless, even experts find it challenging to return to a norm after a long hiatus. Ever since his return to the streaming scene, Ninja was struggling to find his bearings in Fortnite. Teaming up with friend DrLupo certainly made things much easier.
ADVERTISEMENT
Article continues below this ad
Ninja has streamed live on both Twitch and YouTube following his return. However, the community expects a lot from someone like Ninja. For a player of his stature, there is a lot riding on him. Thus, it is not easy to see our favorite struggling at a game that he popularized. 
Recently, we also saw how the Ninja battles went down, and it sparked the controller vs. KBM debate yet again. Nevertheless, the video which he uploaded with DrLupo gave us some of Ninja's not-so-fine moments. 
ADVERTISEMENT
Article continues below this ad
Ninja: "Ben revive me, please!"
DrLupo: "I got you baby girl."
Ninja returns to Fortnite with DrLupo
We didn't think we would see this but, Ninja actually got run over by a car in the game. As surprising as it is, the addition of cars has given players innovative ways of taking out players. 
"Fortnite, it looks like we have found ourselves, what we like to call an exploit." Ninja spoke about how the game mechanics have changed with the introduction of vehicles in the game. DrLupo also subtly mentions that Ninja is killing bots, to which Ninja replied that he is still good at the game. 
There was a moment near Frenzy Farm when Ninja was left alone to deal with the situation. "You've trained your entire life for this moment. Everything leads up to this. If you fail this, millions will be let down," DrLupo kept motivating Ninja throughout. 
ADVERTISEMENT
Article continues below this ad
"I am still good at this game"
After successfully killing the players at Frenzy, Ninja went on to reboot DrLupo. It was quite exciting to see that a 1v3 situation did not get the better of Ninja. As far as his self-confidence is concerned, he is doing better than ever. 
ADVERTISEMENT
Article continues below this ad
Ninja is an extremely competitive player, and he knows how to break through glass ceilings easily. So, he might struggle for a while at the start, but he will always bounce back. 
Trending Stories