EA Exec Tries to Justify the 'Pay-to-Win; Aspect of FIFA but the Community Is Not Buying It
Published 10/08/2021, 11:17 AM EDT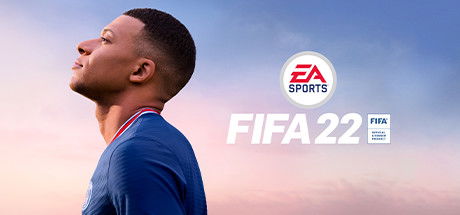 ---
---
American gaming studio, Electronic Arts (EA) is still battling a major legal issue revolving around loot boxes in FIFA. It was essentially deemed as marketing gambling to underaged children. These loot boxes breached prominent laws that prohibited the promotion of gambling to young kids.
ADVERTISEMENT
Article continues below this ad
Now, an EA executive has come forward to answer tough questions laid down by the community. Following the release of FIFA 22, fans have been quite impressed with the gameplay. Sadly, even this variant contained the horrible loot boxes that everyone loves to hate.
ADVERTISEMENT
Article continues below this ad
video source:  EA SPORTS FIFA
EA's executive offered a shocking justification for loot boxes in FIFA
In a conversation with Eurogamer, EA's executive Chris Bruzzo was asked tough questions about the state of the game. Fans are not happy about the way FIFA operates and how it promotes gambling. The loot boxes may have assisted the studio in generating even more revenue, but it has indeed made the game unfavorable.
Moreover, Fans dubbed it as the ultimate pay-to-win game, as real-world currency can also be used to buy the loot boxes. Chris called it mere player choice and also compared it with the real-world version of the transfer window. In reality, these loot boxes or player packs operate on probability and not on choices. He also suggested that nine of 10 loot boxes are opened with in-game packs. But it still isn't satisfactory as players still have a choice to circumvent the grind and open as many packs with real-world currency.
"We also have lots of regulators who have come out to say that loot boxes are not gambling. And researchers, too. There actually isn't consensus at this point on this topic. In Australia, in France, in Sweden, in Denmark, all the regulators have all said, no, we're not going to regulate this under gambling laws."
ADVERTISEMENT
Article continues below this ad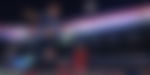 Chris also suggested that players have free choice, and the studio does not wish to dictate players' actions. He reaffirmed that kids should not spend money in the game and the title rewards skills more than team composition.
ADVERTISEMENT
Article continues below this ad
However, there is no real way for the title to prevent children from spending money in the game, which goes against everything EA says. What do you think? Let us know in the comments section.
Watch this story:  Best MMORPG Games Coming in 2021
Trending Stories