EA Extends an Invite to Knockout CIty With a Block Party as the Game Will Be Free For the First 10 Days
Published 05/14/2021, 3:01 PM EDT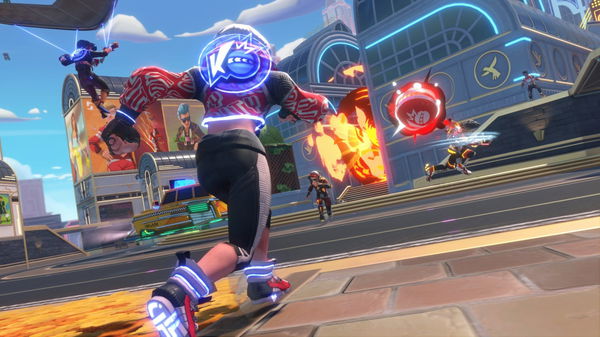 ---
---
Electronic Arts studio has revealed an interesting announcement for Gamers of the world. The studio has planned a block party event, which will turn their latest release Knockout City free-to-play for the first 10 days. The event will kick-start on May 21 and it will go on till May 31. Gamers from any platform will able to download and play the game with no restrictions.
ADVERTISEMENT
Article continues below this ad
This title is based on the real-life sport of dodgeball and the studio has turned it into a fantasy title. You can experience an entire city dedicated to the game of dodgeball with interesting locations and power-ups.
ADVERTISEMENT
Article continues below this ad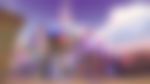 Block party will organize interesting events for Knockout City
EA made the announcement with a blog post and also shed light on things to come. The studio will host an elaborate stream on May 20, and it will feature developers of the title. Each day the studio will add an event to the game and it will essentially sum up the free trial.
The title will launch on May 21 with every server around the world going live. The entire content of the game will be free with no pay-to-win aspect or annoying paywall. Gamers can test out all the things it has to offer, before deciding whether the title is worth the purchase.
Important dates to remember
ADVERTISEMENT
Article continues below this ad
"May 22nd — Community Crew Up kicks off with your favorite streamers inviting their communities to help them reach in-game goals to unlock prizes for their audience
May 23rd — Start rocking custom Crew Logos, Crew Banners, and Player Icons from content creators like JonSandman, Ohmwrecker, H2ODelirious, AyChristine, Gorillaphent, and Northern Lion
May 24th — Join the Velan Hideout: join our Discord to play rounds of Knockout City with the dev team, chat, and hang out
May 25th — Season 1 Kickoff: Welcome to Knockout City drops with the new map, new Playlist, League Play, Season Contracts, Weekly Crew Contracts, and more!
May 26th — Watch as community members take on the current world's best dodge brawl players in Round 1 of Dodge the Devs. Can they beat the best? Or will they go home crying to their mammas?
May 27th — Once wasn't enough—we're coming back for Dodge the Devs: Round 2!
May 29th — On the last full day of Block Party, don't miss Day 2 of the Community Tournament, where we'll take the top 8 teams in both regions and whittle them down to a single winner. With a $10k prize pool for North America and a $5k prize pool for Europe, this tournament is sure to have nonstop, high-stakes dodge brawl action.
May 30th — Block Party ends at 12 p.m. UTC
June 1st— Week 2 of Crew Contracts, plus the brand-new playlist KO Chaos. Each week of Season 1 brings a new Playlist, new Crew Contracts, and new items in the Brawl Shop!"
ADVERTISEMENT
Article continues below this ad
On the purchase of the title, gamers can look to pick a wide range of amazing gifts. The studio will also offer 'Epic Oufits', Hairstyles, Glider Mach 1, Glasses, Intropose, KO effect, Player Icons, and 500 Holobux as a reward. Ensure you join the block party and experience the amazing world of Knockout city in the first 10 days.
Trending Stories