EA Promises Exciting Features that Were Missing from Battlefield 2042 Beta
Published 10/23/2021, 12:42 PM EDT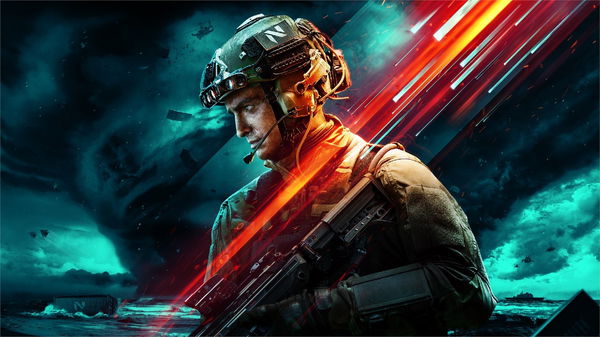 ---
---
DICE and EA have finally paid heed to the feedbacks and complaints about Battlefield 2042  that came in during the open beta testing period. The developers have thanked the fans for recognizing the main areas of improvement within the sandbox version of the game and promised to improve the game further before the full launch.
ADVERTISEMENT
Article continues below this ad
Alongside this, DICE is launching 5 more specialists that will complete the line of 10 specialists in the game.
ADVERTISEMENT
Article continues below this ad
Battlefield 2042: game to get better by the time it releases
EA on their official site talked about the importance of an open beta for the devs. It helped them test their systems outside the development phase, ensuring all the solutions are implemented before the final launch.
An open beta test also helps the developers to gain an internal as well as an external perspective, and the most crucial part about the open beta test is the feedback received from the stakeholders, which also go a long way in helping the devs.
DICE will implement the following changes in the game.
Increase the number of Tanks on Orbital from 4 to 8 in consoles.
Made changes to movement, adding strafe input to sliding, adding the ability to vault on moving objects, and toning down jump spamming.
Added a nearby Grenade indicator
Entry and Exit animations shortened or removed entirely
Elevators have been fixed
Battlefield 2042: performance feedbacks
The developers talked about the method of 'Branching' where the most stable build is identified and developed further to receive new content additions and bug fixes. Branching allowed the developers to filter out the bugs and polish the game through various forms of testing.
The game is being optimized, and the community is relieved that the open beta stages never really fully represent what the final version of a game may look like.
EA has promised that they will continue updating fans with the latest news before the launch.
ADVERTISEMENT
Article continues below this ad
WATCH THIS STORY –   Video Game Franchises returning to console
There's more
The developers at EA say that the open beta version of the UI was not representative of the version that would be available at full launch. EA is fixing more bugs and adding more essential components before the game launches in its due date.
ADVERTISEMENT
Article continues below this ad
Fans are hopeful that the full launch will not disappoint them.