Electronic Arts' Patent on Dynamic Difficulty Adjustment System Intends to Keep Gamers Engaged for Longer
Published 04/09/2021, 5:18 PM EDT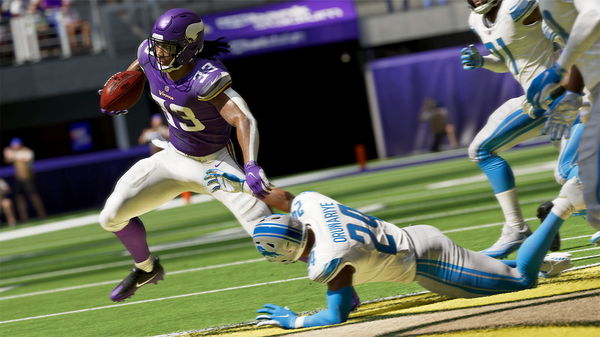 Electronic Arts have designed a "Dynamic Difficulty Adjustment" system that seeks to tailor a game's difficulty based on player performance. The leading video game company recently applied for a patent on this adaptive difficulty system.
As reported by GameSpot, the patent for the DDA system dates back to 2016, with EA registering for a continuation in October 2020. The patent became publicly available in late March, giving a detailed insight into the functioning of the dynamic system. Apparently, the actual intent is to engage users in a game for as long as possible.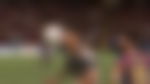 ADVERTISEMENT
Article continues below this ad
How Electronic Arts plans to make its Dynamic Difficulty Adjustment technology work
A few lines from the application's background section outline EA's intent for developing this system.
"Software developers typically desire for their software to engage users for as long as possible. The longer a user is engaged with the software, the more likely the software will be successful… Often, games that are too difficult or too easy will result in less enjoyment for a user. Consequently, the user is likely to play the game less."
Another portion from the patent's abstract describes how the system can automatically tweak the difficulty of a game. A user's predicted duration of gameplay serves as the basis for the change in difficulty.
"Embodiments of systems can review historical user activity data with respect to one or more video games to generate a game retention prediction model that predicts an indication of an expected duration of gameplay. Based on the determined expected duration of gameplay, the difficulty of the video game may be automatically adjusted."
The dynamic difficulty adjustment system can be useful for single-player titles. If it becomes too tough to progress through the challenges imposed by an AI-controlled environment, this adaptive system can assist players by balancing the difficulty behind the scenes.
In theory, this should help retain players' interest in a title over time by allowing them to progress at a steady pace. However, Electronic Arts have assured that the system is not used in any of their online multiplayer titles.
EA guarantees of not using adaptive difficulty systems in online multiplayer games like FIFA and Madden
ADVERTISEMENT
Article continues below this ad
On their website, EA mentions that while they own a patent for DDA technology, they never implemented it in the FIFA, Madden, NHL series, or any other titles with online multiplayer modes, and never will.
The company also disclosed that they faced a lawsuit alleging the utilization of DDA in Ultimate Team matches. Fortunately, the plaintiffs dismissed the case after EA shared detailed technical information with them and gave them access to speak with the responsible engineers.
Adaptive difficulty systems aren't a new concept, even though its application in video games is quite rarely seen. For instance, titles like Resident Evil 4 and Left 4 Dead have incorporated similar systems previously.
ADVERTISEMENT
Article continues below this ad
At this moment, it's unclear if or when EA might implement its patent in their upcoming titles. But if that happens, looks like the longevity of the game and its player base could mutually benefit from its introduction.