Elon Musk Once Took a Massive Dig at Rockstar Games for Grand Theft Auto V
Published 02/05/2022, 5:53 AM EST Rockstar Games was able to increase its profits manifold due to the release of Grand Theft Auto V. Although the game was first released back in 2013, it is still available on new-gen consoles such as Xbox Series X and Series S, and PlayStation 5.
ADVERTISEMENT
Article continues below this ad
The major reason behind GTA V's immense popularity is GTA Online. Furthermore, developers release many huge updates that give players new things and features to enjoy in GTAO. However, after so many years, many GTA fans are looking forward to Rockstar Games announcing anything related to their interest in GTA VI.
Though Rockstar Games just confirmed that GTA VI is in development. But this is super recent news. Back in 2020, even the world's richest man, Elon Musk, lost his patience and trolled Rockstar Games for milking GTA V excessively on Twitter. Continue reading to find out more about the community's reaction to it.
ADVERTISEMENT
Article continues below this ad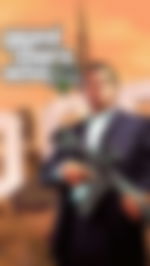 Elon Musk surprises fans once by trolling Rockstar Games for Grand Theft Auto V out of the blue
According to one of Investopedia, "Elon Musk, the co-founder and CEO of Tesla, is the richest person in the world with a $269 billion net worth." Apart from his successful business career, Elon also loves talk video games. After the launch of GTA V on PlayStation, Rockstar Games was able to gain a lot more players.
Back in 2020, Elon Musk decided to take a dig at Rockstar Games for their actions of milking GTA V for seven years. Several people had different reactions to Elon's tweet; some showed support to him while others decided to troll him through his Mars project.
ADVERTISEMENT
Article continues below this ad
ADVERTISEMENT
Article continues below this ad
One comment said, "I see Elon wants a GTA 6." And now that Rockstar has finally made confirmed the game is in development, the future looks bright. Given how successful GTA V was, it's very likely GTA VI will be just as successful. The games have progressively got better when it comes to a lot of aspects, for instance graphics, and GTA VI might just turn out to be the best one in the franchise.
Watch This Story: Toughest Video Game Bosses of all time