Enter a "Secret Map" With This Among Us Mod
Published 02/22/2021, 10:20 AM EST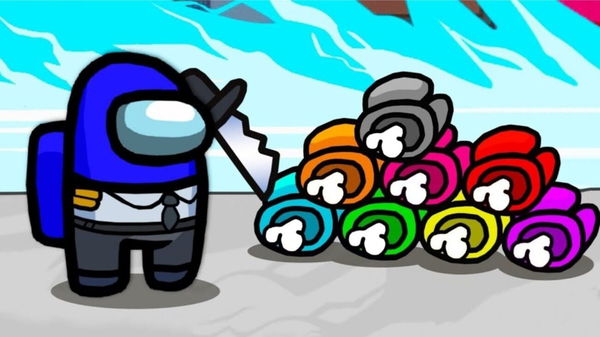 ---
---
Among Us is an online multiplayer social deduction game developed by Innersloth. It pits imposters against crewmates. Consequentially the imposters must eliminate crewmates without alerting them, and crewmates must complete their tasks without being killed. However, the game can get repetitive after some rounds of play. Therefore, content creators went the extra mile to create mods so they can showcase unique gameplay and continue to keep the game engaging for their viewers.
ADVERTISEMENT
Article continues below this ad
How to Find The Secret Room In Among Us
We have seen a bunch of mods surface from YouTubers like SSundee, Lazarbeam, and Preston. YouTuber AlexAce recently shared a modded gameplay of Among Us known as the 'Secret Map' mod. You can enter the secret room by climbing down a ladder found in the 'Shields' room. Upon entering the room, you will find a security camera. This camera views each player for 5 seconds before switching to another player, making it one of the most overpowered tools in the game. Additionally, you can sabotage the 'O2' room and track player positions from the admin table available. Thus, this is essentially a high-security room.
ADVERTISEMENT
Article continues below this ad
While many other mods in Among Us like the Thanos Mod, Shark imposter, and robot imposter mods give the imposter crazy abilities allowing him to dismantle the crewmates, the 'Secret Room' mod is an advantage for the crewmates as they can essentially track every movement of the imposters and catch them red-handed. Therefore, Imposters tend to play more cautiously and kill less frequently in this mod.
In AlexAce's YouTube video featuring this mod, he showcases a glitched spot behind the ladder. After climbing down into the secret room, players are essentially hidden from sight due to the position of the ladder. Thus, players can either hide from the imposter or imposters can isolate crewmates in this manner. While Alex's main channel features a host of games like Minecraft and Fortnite, his second channel primarily features Among Us mods.