Epic Games vs Apple Was Pre-Planned Reveals Industry Insider
Published 08/19/2020, 6:15 AM EDT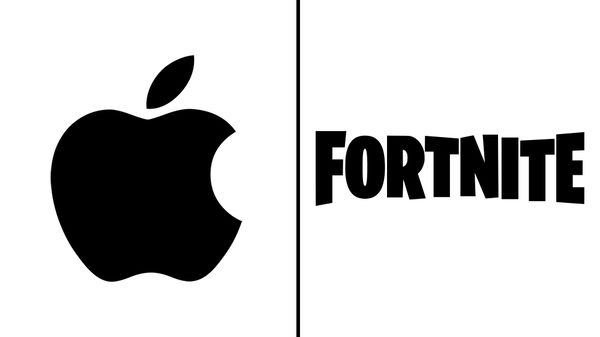 The eSports circuit looks to the eg vs AC feud as it comes to a close later this week. The stakes are through the roof as the future of Fortnite in iOS hangs in the balance. In a dramatic turn of events, Apple's App Store removed Fortnite from their shop last week. Google swiftly followed this move, doing the same on Play Store.
Epic Games had introduced a new payment scheme on Fortnite where players could directly pay to the game and avoid the 30% revenue charge added by Google or Apple. The move was bold but didn't sit well with the powerhouses.
Fortnite was taken off within hours. This gave rise to tremendous noise in the community by the players who could no longer play. Fortnite explained that they had defied the store policies and hence the game was taken down.
ADVERTISEMENT
Article continues below this ad
They declared this as their fight against monopolies like Apple and Google. Epic also filed lawsuits against both companies. In addition, they created a minute-long troll movie that Fortnite streamed Live for hours on Twitch and YouTube.
Earlier today Rod Breslau, one of the best eSports consultants out there, featured in a short interview with FOX Business TV. He offered viewers an insider's take on this power struggle.
The situation remains clouded in mystery. A legal battle is set to commence, but in the meantime, there is no clear date as to when gamers can resume playing Fortnite on iOS devices again.
Epic Games offered an update on the entire fiasco. They claimed that Apple has threatened to terminate all developer accounts that belong to Epic within the iOS and also MAC ecosystems.
Apple removed Fortnite from the App Store and has informed Epic that on Friday, August 28 Apple will terminate all our developer accounts and cut Epic off from iOS and Mac development tools. We are asking the court to stop this retaliation. Details here: https://t.co/3br1EHmyd8

— Epic Games Newsroom (@EpicNewsroom) August 17, 2020
What Rod Breslau thinks Epic Games is doing
In his interview with Fox Business TV, Rod Breslau pointed out that Epic is going harder at Apple than at Google. The problem with Apple lies in its closed platform policies.
ADVERTISEMENT
Article continues below this ad
Apple doesn't allow any other party to have their own store profit on their iOS platform. This, Rod believes, is more of a personal fight for Tim Sweeney, CEO of Epic.
"This is kind of a personal thing for him. He has been a huge advocate against Apple's mobile app store and now he is mobilizing his company and the biggest game they have, Fortnite, to try and make things fair, which he says is for all developers around the world," said Breslau.
Apple is a company that can have rules of its own and charge revenues accordingly, as many would argue. This is an anti-trust issue as Epic has outlined.
ADVERTISEMENT
Article continues below this ad
"Epic has gotten some very high profile lawyers on board. They have a lot of experience in anti-trust cases, and they wouldn't jump on this case if they didn't think Epic had a real shot at taking down Apple."
Breslau believes that the whole move was pre-planned, as exhibited by the timings of the incidents. We anticipate more news will be released by Epic sometime soon. Watch this space for quick updates.