Epic Games Set to Add a Funny New Element to a Beloved Fortnite Monster
Published 06/20/2022, 2:15 PM EDT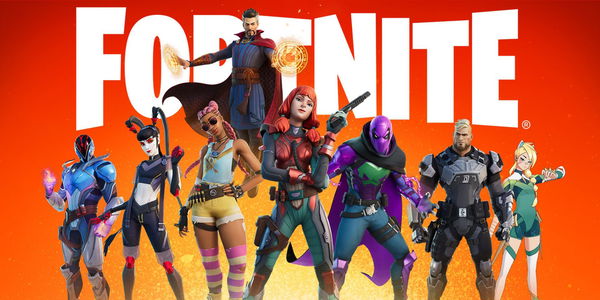 Fortnite alongside its amazing gameplay of Battle Royale is known for some memorable NPCs too. Who can ever forget Klombo, which was a big part of chapter 3? However, by the time we reached Season 3, this cute creature was nowhere in the game. They appear to be missing, except for the Klombo skeleton, which debuted with the new season.
ADVERTISEMENT
Article continues below this ad
Klombos disappeared as soon as they emerged in Fortnite. They played an important role in Chapter 3 Season 1, however; they were only introduced halfway through the season.
ADVERTISEMENT
Article continues below this ad
They were gone in Chapter 3 of Season 2, but there was plenty of indication that they would return later. Klomberry plants eventually started blooming again on the map. Here is how they are going to come back.
Epic Games is bringing back Klombo in the classiest way possible to Fortnite
Everyone has been waiting for the return of Klombo since Chapter 3 Season 2. Now, we can only find his remains on the map. Everyone must be wondering where this beloved character has gone after Season 1. Well, as per the leakers, Klombo can be spawned in the new Creative that Fortnite is making under Project Verse.
This new spawn will now be able to dance with a new animation with you when you emote something in front of him. An insanely cute way to bring a fan-favorite character back into the game.
WATCH THIS STORY –  Fortnite's Latest Tilted Destroyed Update Has Some Insane Secrets!
ADVERTISEMENT
Article continues below this ad
Besides this, players had some other theories suggesting Klombo's return. There were hidden quests involving Klombos and Klomberries, leading many to hope they'd return. Klombo mounds were also spotted on the island, where they were hibernating until resurfacing in Season 1.
Many Fortnite players questioned if they will be able to participate in the final fight between The Seven and the IO. Since that didn't happen, fans naturally anticipated them to appear in Season 3. Unfortunately, that did not happen, and there seems to be no indication that they will return. In fact, one NPC, in particular, believes they've left for good.
ADVERTISEMENT
Article continues below this ad
Last season, Fortnite was definitely preparing for a Klombo comeback, and Epic Games even modified some of its animations and routines. Those were never included in the game since Klombos were never included. It seems like now it is very much possible for Klombo to come back into the game.