Escape From Tarkov Seemingly Has Alarming Issues Despite Positive Reception From Fans
Published 01/03/2022, 3:01 PM EST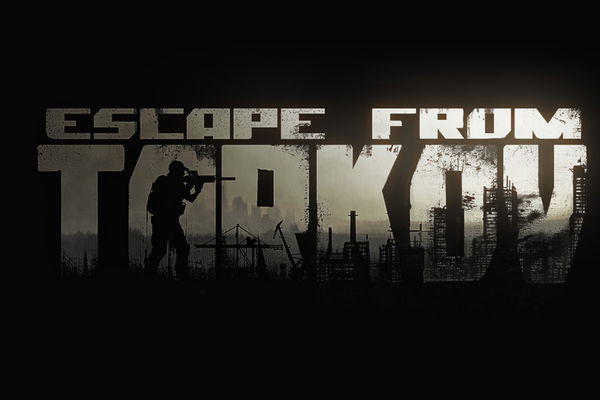 ---
---
Escape From Tarkov has gathered a significant fan following. This is owing to the hardcore and realistic nature of the game. The game offers extensive sandbox elements. However, as of late, there are several issues that are plaguing the title. These issues have been highlighted by streamers as well.
ADVERTISEMENT
Article continues below this ad
Watch Story: Most Hated Features of Fortnite Chapter 2
Escape From Tarkov is almost unplayable
ADVERTISEMENT
Article continues below this ad
First things first, the game's queue system as of now is very atrocious. These queue times take a lot away from the overall gameplay experience. Considering the queue does not let the player even play the game, fans are bound to be left displeased. In fact, players have found themselves waiting up to an hour to get themselves in-game.
The USA servers have witnessed extremely long queues with over 140k players in a queue. Players who managed to load in the game refuse to quit, even when they are not playing. Why leave and wait for an abysmally long time in the queue again? While this practice is criticized, the feeling of a player doing so is understood.
The players' worries do not cease when they have loaded up the game. There are several back-end issues that are rampant. They are so extensive that players are not able to stay in-game for a long time. Trivial tasks, such as moving items in the inventory, lead the game engine to crash.
Escape From Tarkov's content creator took to Twitter to highlight his frustration.
Got back in the game, moved 2 items, game backend error crash, now launcher won't open. I'll try again tomorrow

— Pestily (@Pestily) January 3, 2022
Pestily is a streamer who has constantly been in touch with BattleState Games, the developer. This means that the issue is quite serious. The developers have taken control of this problem and are reassuring players of solutions to come.
Dear players,

Our servers are currently overloaded, but this is not related to the Twitch Drops event we're running. On the release of Patch 12.12 we had more CCU and the backend was more overloaded than now #EscapefromTarkov

— Battlestate Games (@bstategames) January 2, 2022
Nikita Buyanov, the title's lead designer, recently made a bold claim. He suggested that the game is being attacked by malicious entities in a Twitch stream. However, no further explanation was offered.
ADVERTISEMENT
Article continues below this ad
The internet is known to make jokes out of bad situations; This incident is no outlier. LVNDMARK, another streamer associated with the title, took on a dig on the game.
ADVERTISEMENT
Article continues below this ad
Escape From Tarkov is considered to be a great game. In fact, the likes of Dr. Disrespect have praised it. It is quite a shame to see the title in such a condition. Hopefully, these issues will be resolved soon.