ESL Names Shroud Official Streaming Partner for IEM Cologne 2021
Published 07/17/2021, 11:50 AM EDT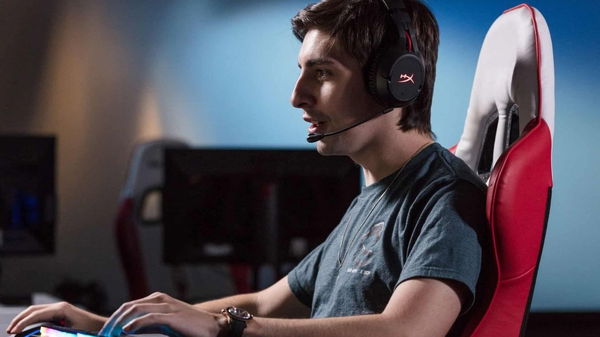 ---
---
Shroud has made his name within the gaming ecosystem because of Counter-Strike. The 27-year-old spent his time streaming Counter Strike Global Offensive before he turned pro with Cloud 9. His run with the top-rated NA organization produced unforgettable moments and he even became a fan favorite. The streamer stepped away from the professional play back in 2018 to pursue streaming full time. Safe to say, that decision was the best one, as it helped him make millions of dollars.
ADVERTISEMENT
Article continues below this ad
ESL recently made the announcement via their official Twitter handle and named Shroud as the official streaming partner for the upcoming final games of the tournament. The streamer left Counter-Strike for years, and now he is going to finally make his return as an official streaming partner.
ADVERTISEMENT
Article continues below this ad
Sadly, Shroud's return to Counter-Strike after years has upset hardcore fans of the game. Last year, Riot Games came up with its own version of the FPS title in Valorant that sparked a massive debate. The famous streamer sided with the new FPS title and even dubbed it the future of the entire genre. His strong stance against Counter-Strike and unyielding support for Valorant definitely upset some fans.
Twitter reacts to ESL naming Shroud co-streamer for IEM Cologne
Fans took to Twitter to offer their thoughts about the latest announcement. Despite being a retired professional player of the game, fans aren't pleased with the news, as the streamer has left Counter-Strike a few years ago.
This fan called out Shroud for suggesting that Counter-Strike is going to die soon, but now the streamer is choosing to co-host the grand finals.
but wasn't he the one who said the cs was going to die?

— Luizz🇾🇪🇧🇷 (@Luuisz9) July 16, 2021
Angry fans continued to barrage the news by reminding the world of all things Shroud has said about the game. Naturally, the news wasn't well-received, and this fan unleashed a small rant on the thread.
shit talking the scene after leaving calling its a dead game for months why does he now get preferential treatment, dick hopping streamers chancing the numbers, pure cringe

— set my ❤️‍🔥 (@wrzyn_) July 17, 2021
This fan called the move unfair, as there are other prominent streamers who support and stream the game every day.
Watch this story: Best Rage Moments of Streamers
A shame you don't also allow other deserving, dedicated creators these rights.

— Benzz (@benzZzCS) July 16, 2021
Facts are in the pudding, and Shroud is one of the biggest influencers and streamers out there. He may have left Counter-Strike, but his star power has only grown exponentially ever since.
ADVERTISEMENT
Article continues below this ad
Esl are a business and they don't get any significant increase in viewership by giving away rights to their content. Shroud is a big influencer. Ie he got like 200k views on a Val Co stream. So sucks that it's this way but that's thr truth

— Nischay Chaitanya (@NischayChaitan2) July 17, 2021
The fan's anger is justified, but Shroud's addition will only attract more viewers to the event. The final four of the tournament have been chosen, as Astralis will take on G2  while FaZe will go head to head against NaVi. The clash of these big four is going to be epic and the inclusion of Shroud will only make the final matches bigger.
ADVERTISEMENT
Article continues below this ad