Call of Duty Warzone and the Baffling Case of Returning Glitches
Published 04/02/2021, 2:28 PM EDT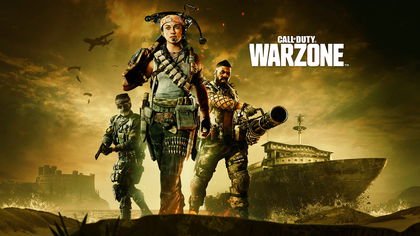 ---
---
Glitches have resoundingly bested Activision in ways gamers did not see it coming. The studio's Battle Royale title Call of Duty: Warzone has been home to many annoying glitches. From the long-staying issue of infinite stims and flashbang to infinite respawns, the Battle Royale game has seen everything. Despite best efforts from developers, these glitches keep returning to the title despite the multiple hot fixes.
ADVERTISEMENT
Article continues below this ad
This time around, the community has discovered the return of another massive bug with the attack helicopter that rendered players invisible. This new vehicle and the glitch first showed up with the first season, and it looks like it has made a return in Season 2 as well.
ADVERTISEMENT
Article continues below this ad Déjà vu in Call of Duty: Warzone because of invisibility glitch
According to a recent report from GGRecon, the invisibility glitch has made a grand return into the game. Warzone player and YouTuber, SonnenSoldat, shared a short 12-second clip of him dying by the same. In the video below you can see Sonnen got knocked out by a sprinting player, who was completely invisible.
video source: SonnenSoldat
It is quite shocking to see these game-ruining issues making a return out of the blue. Even on this occasion, the glitch came into being because of the infamous Attack helicopters, much like last time. Subsequently, the developers of the title have once again decided to remove the vehicle from the game.
Activision has a lot on its plate before the nuke event
ADVERTISEMENT
Article continues below this ad
The title is aggressively making headways towards a massive nuke event. The Vodyanoy ship has welcomed an undead zombie army, which will certainly threaten the entire map. This directly points towards a zombie apocalyptic event that could serve as a trigger point for the nuke as well.
The storyline of the Battle Royale title has already established that Captain Price holds the nuke codes. Now, it will be all up to him to decide whether he wishes to stop the zombie apocalypse by eradicating Verdansk or not.
Safe to say, the 'Nuke' event is certainly going to happen, judging by the trajectory of the zombie's movement. The studio needs to come up with a perfect solution to remove every single ailing issue that could impact the gameplay experience, before the massive Nuke event goes live.
ADVERTISEMENT
Article continues below this ad