Everything You Need To Know About Pokemon Go August 2021 Community Day: Events, Spotlight Hours, Bonuses, Eevee And More
Published 07/29/2021, 10:33 AM EDT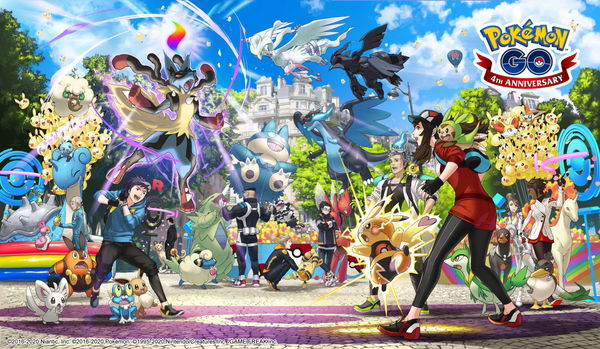 ---
---
Good news for all the Pokemon GO lovers. Pokemon GO Community Day August 2021 will be a little different from usual. The event will be for 2 days instead of the usual one. There will be many exciting Eevee events and other major bonuses for the fans. This also includes a much easier way to get Sylveon, which sounds super cool. Niantic has also planned some exciting surprises for their fans. Recently, Niantic has shared the whole routine of what will happen on Pokemon GO Community Day (August 2021) via an official blog post. Here's everything about the Community Day that includes all the bonuses, events, shiny Eevee, who'll be on the center stage during the special spotlight hour, and much more.
ADVERTISEMENT
Article continues below this ad
Featured Pokemon: Eevee
The primary star of the event is Eevee. Fans will have a greater chance of encountering special shiny Eevee thanks to the increased spawns of wild Eevee. Shiny Pokemon are quite rare but on this community day, you can grab this amazing opportunity to get a shiny Eevee. Not only this but Niantic is also proving a grand chance to get super special and popular Eevee and earn many more exciting rewards. There will be a paid research story that will cost $1USD. If you are lucky enough, you will get a shiny Eevee.
ADVERTISEMENT
Article continues below this ad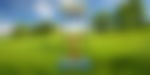 WATCH THIS STORY: Games With the Most Realistic Graphics
Features and Bonuses
There are a bunch of super cool bonuses that will be active from 13 August 2021 (10.00 pm) to  16 August 2021 (10.00 am) PDT.
1. By evolving Eevee into any of its further evolution, the player can get the super cool Pokemon with special attacks. Any Eevee that you evolve with the period of 13-16 August will get the following special attack:
Vaporeon: Scald
Glaceon: Water Pulse
Flareon: Superpower
Umbreon: Psychic
Sylveon: Psyshock
Jolteon: Zap Cannon
2. If you are a great Eevee fan, then this bonus is for you. Now, it is much easier to get Sylveon. To evolve Eevee into Sylveon, the player will need only seven hearts. Earlier it used to be 70 hearts. The difference is quite huge so do not miss this amazing deal at any cost.
3. Onetime special community day box for 1,280 PokemonCoin. This box will feature 50 ultra balls, Elite TM, Elite charged TM, and 5 Incense.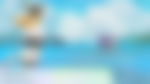 Community Day hours features only
These features will be available only during Community Day hours (11.00 am to 5.00 pm) each day.
Eevee will appear more in the wild. You may also get a splendid chance to encounter a shiny Eevee.
If a player activates Incense during the Community Day hour will last for 3 whole hours.
The usual hatch distance is also decreased.
Pokemon Spotlight Hour
ADVERTISEMENT
Article continues below this ad
Timing- Every Tuesday from 6.00 pm to 7.00 pm
There will be different Pokemon on each spotlight and many more special bonuses.
3 August 2021: Magnemite
10 August 2021: East Sea Shellos
17 August 2021: West Sea Shellos
ADVERTISEMENT
Article continues below this ad
It is going to be a super exciting week for all the Pokemon GO lovers. Community Day August 2021 will start on 14 August 2021. Do not miss these amazing features and bonuses. Just remember to be cautious and stay safe while exploring the world of Pokemon GO. Check out the Pokemon GO event schedules to learn more about the mobile version of Pokemon GO and its upcoming events.
RAED MORE: Call of Duty Warzone: Best-Looking Weapon Blueprints in the Game
Trending Stories