Ex Nintendo Employee Has Double Thoughts About Leaking Saucy Waluigi Artwork
Published 05/15/2022, 7:05 PM EDT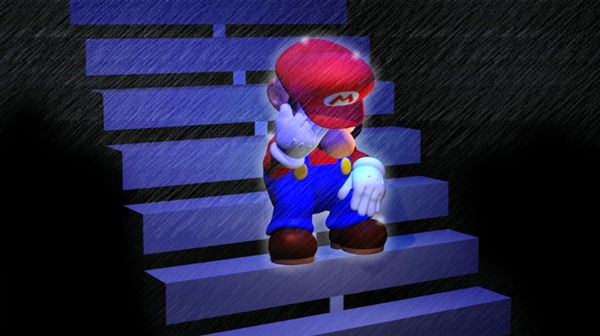 Former Nintendo employee, Kit, was worried about featuring a Waluigi render in Nintendo minute. The origin of this story is still unknown but is true as the Japanese giant confirmed it. The employee felt the crew was about to leak something extremely confidential or lead to an embargo.
Nintendo first introduced Waluigi in Mario Tennis, which was released in 2000 on the Nintendo64. To all those who have no clue about who he is, let me help you. Waluigi is a purple fictional character who is known for his mischief and the art of creating problems. Furthermore, after his first appearance on Mario Tennis, the purple man was seen in many titles alongside his partner Wario.
Kit and Krysta's podcast revealed why Kit had second thoughts about releasing the tender
ADVERTISEMENT
Article continues below this ad
It all started a year back when a similar render of Waluigi surfaced across the internet. The render was a digital picture where the purple man was seen pulling his tongue out and holding a rose in his hand. Even though the post created some drama in the Nintendo headquarters before release, renders of Mario Golf: Super Rush overshadowed it.
Exactly one year later, in the Kit and Krysta podcast, Kit revealed he was worried about the Waluigi render.
WATCH THIS STORY:  Ranking The Highest Selling Nintendo Games of All-Time
In the podcast, he said, "So we did the video…of the Nintendo Switch [Lite]… there was the new color scheme of it – and like is it blue or purple was the big debate.' And I started to get really worried that we were making a terrible mistake…and that we were like gonna be like leaking or like you know breaking some embargo for this artwork, so I was really bracing for it when this episode came out…This is just a random…updated render of the main characters"
ADVERTISEMENT
Article continues below this ad
On the other hand, Krystal reacted little to it, as the primary concern was related to Waluigi.
Want to play as Waluigi? Here are some games where you can try him out!
We all have tried competing with the purple man in Nintendo's Mario Tennis. But there are still some people out there, who don't know where to find him. For those, I have made a list of a few games – Mario Party Superstars, Mario Strikers: Battle league, and many more. So, what are you waiting for? Go and try him out now!
ADVERTISEMENT
Article continues below this ad
What do you think about the new Waluigi artwork? Do you think Kit should've been worried about it? Let us know in the comments section.