Exciting $15 Game Could See Pokemon Fans Enjoy the Nintendo Switch a Lot More Than Usual!
Published 07/07/2022, 1:10 PM EDT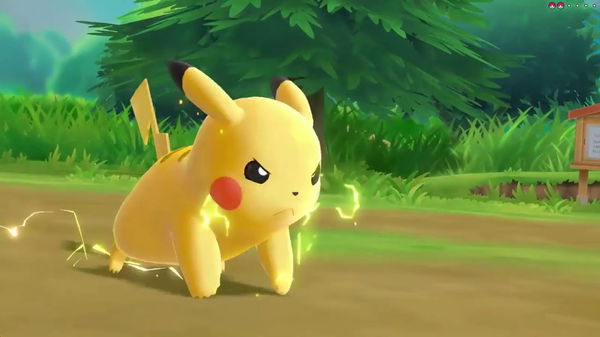 Pokemon is one of the most famous Nintendo video game series. The popularity even led to multiple anime adaptations. But these games can cost you around $60. However, there is a Pokemon-like game that costs incredibly less than it does.
ADVERTISEMENT
Article continues below this ad
The independent video game company, rokaplay developed a 2D monster trainer game, Beastie. This excellent game will give you the vibe of a unique fusion between traditional Pokemon games and Candy Crush. Beasties is currently available on Nintendo Store and will soon release on Steam for PC.
ADVERTISEMENT
Article continues below this ad
Beastie features 2D graphics, and all visuals are hand-drawn. Further, it features a turn-based combat system like Pokemon games. But, the twist is players have to solve Candy Crush-like puzzles to fight instead of simply choosing the next move.
Besties also features a large area for the players to explore and catch new Beasties or train the old ones to grow stronger. It is a magnificent game for Nintendo fans seeking games similar to Pokemon. However, it has limitations as there are no deep storyline, no multiplayer option, and not many monsters or evolution like Pokemon games.
What is the next Pokemon game releasing on Nintendo Switch?
The first Pokemon games were the Red and Green version, released in 1996 for Game Boy. And it's been over 26 years since the release of the first two games in the series. The Pokemon games evolved like its Pocket Monsters over the last two decades to become a fan-favorite game series.
ADVERTISEMENT
Article continues below this ad
The latest addition to this series was the Pokemon Legends: Arceus, released in January 2022 for Nintendo Switch. This 2022 game differed from any past game, featuring a new gameplay and art style. This game's plot takes place in the ancient Hisui region.
The players are sent back in time to this region for explorations. Most of the game is about exploring the land instead of the typical gym and trainer battles, as they don't exist in the game's time period.
Nintendo and Game Freak have two more games planned for 2022. The Big N will release Scarlet and Violet for the Switch consoles on November 18. These two games are set in a new region and feature new Pocket Monsters. Further, Scarlet and Violet would be the first in the ninth-generation Pokemon gamers.
ADVERTISEMENT
Article continues below this ad
WATCH THIS STORY: Ranking the best Pokemon across exciting Generation 8 titles
Are you looking forward to playing Pokemon Scarlet and Violet? Until the release of the new game, you can play the old ones or even try Beasties.