Exclusive Documentary on the Creation of Nintendo N64 Classic GoldenEye 007 Set to Release Very Soon
Published 06/16/2022, 5:36 PM EDT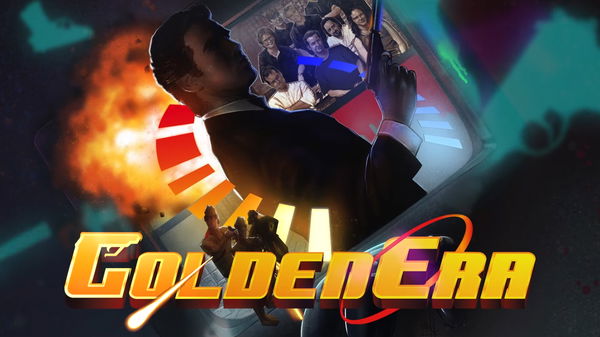 GoldenEye 007 is a classic in first-person shooter history. It paved the way for many famous FPS game series like Call of Duty and Halo. So, a documentary related to this Nintendo 64 classic is releasing soon.
ADVERTISEMENT
Article continues below this ad
Rare Studio developed this first-person shooter for Nintendo 64 and released it in 1997. The game revolves around the famous fictional character, the Secret Service Intelligence agent James Bond. The game became a colossal hit among 007 fans.
ADVERTISEMENT
Article continues below this ad
It's been 25 years since the release of this Nintendo classic. So, Altitude Studio will make a documentary about this series, named GoldenEra. The upcoming GoldenEye 007 documentary will retell the journey behind making this Nintendo 64 classic.
WATCH THIS STORY – Fortnite's Latest Tilted Destroyed Update Has Some Insane Secrets!
The filmmaker Drew Roller directed GoldenEra. The upcoming GoldenEye 007 will be available for pre-order on Altitude. Later, the documentary will release on other platforms on June 27. Apart from the game's making, this documentary will also take a close-up of the devs who worked on the game and the impact GoldenEye 007 left on the game industry and fans.
Other Nintendo events in June aside from GoldenEye 007 documentary
Besides the Nintendo 64 classic documentary, GoldenEra, another Nintendo, even is near for the fans. The month of June has been full of showcase events that raised curtains over many upcoming game projects. The Big N seemed silent, but that might not be the case.
Nintendo is going to host their showcase event called Nintendo Direct. However, the Japanese video game company didn't reveal the official date for the event. But the former game journalist Alanah Pearce said that the Nintendo Direct would take place on June 29. She agreed that the date didn't come from Nintendo directly. But she's been in the game industry for a long time and currently works at Santa Monica.
ADVERTISEMENT
Article continues below this ad
In the upcoming Nintendo showcase event, fans can expect the reveal of much-awaited games like Xenoblade Chronicles 3 and Splatton 3, which are releasing soon. Further, Nintendo might reveal more about the upcoming Pokemon Scarlet and Violet, which will show more new generation Pokemon.
Further, Nintendo Direct might raise curtains over Marvel's Midnight Sun. The Marvel game will release on October 7 for various platforms except for Nintendo Switch, which has a later release date. Nintendo will also reveal more about Bayonetta 3.
ADVERTISEMENT
Article continues below this ad
The fans have many Nintendo events to look forward to this month. Are you excited about the GoldenEra and Nintendo Direct?