F1 2021: Choose From Legends Like Micheal Schumacher, Jenson Button and Felipe Massa in MyTeam
Published 05/18/2021, 12:51 PM EDT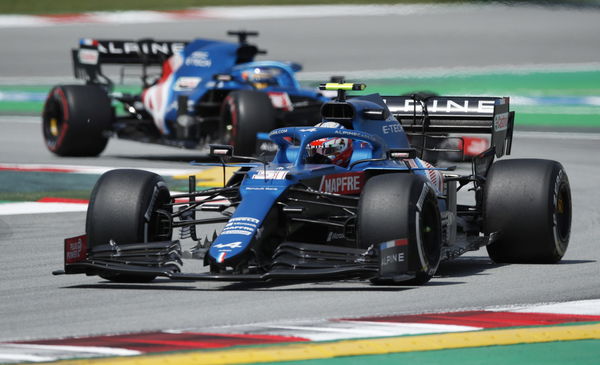 ---
---
MyTeam was one of the most exciting features added to F12020. It gave players a chance to build a racing team from the ground up and establish themselves as the eleventh team on the track. By the looks of it, this game mode will be returning in F1 2021 better than ever.
ADVERTISEMENT
Article continues below this ad
A recent trailer for the Deluxe Edition of F1 2021 reveals that players can choose from an array of legends as their secondary driver. These legends range all the way from a 94 rated Micheal Schumacher to an 86 rated Felipe Massa.
Players will have a total of seven new legendary drivers to pick from. Aside from the two already mentioned, these include Ayrton Senna, Alain Prost, Jenson Button, Nico Rosberg, and David Coulthard. However, players will still have to create and manage a club that can afford to pay these legends.
ADVERTISEMENT
Article continues below this ad
How to acquire legends in F1 2021
Since money in the MyTeam game mode is of immense significance, players must manage their funds efficiently. Players make money from sponsorship deals which also include goals that you must achieve during the season. Players must then allocate the money wisely between the six departments.
Depending on which aspect of your racing team that you wish to improve, you could either allot funds to the Aerodynamics, Chasis, Personnel, Powertrain, Durability, and Marketing. All these upgrades do not cost the same as improving marketing is more expensive as it will earn you more money. On the other hand, upgrading the Aerodynamics sector will be comparatively cheaper.
ADVERTISEMENT
Article continues below this ad
In order to have these legends drive alongside and coach you, you will have to support their exorbitant salaries. Out of the seven, the Brazilian driver Felipe Massa has the lowest salary costing $4 million. Recruiting an icon like Michael Schumacher will run you $13 million in salaries.
The release date for F1 2021 is set for July 16. The game will be made available on PlayStation 4, PlayStation 5, Windows PC, Xbox One, and Xbox Series X. Do you plan on purchasing the deluxe edition of F1 2021? Let us know in the comments down below.
ADVERTISEMENT
Article continues below this ad