Fall Guys: Major Mid-Season Update Introduces Big Yeetus, Anti-Cheatus, and More
Published 09/15/2020, 2:36 PM EDT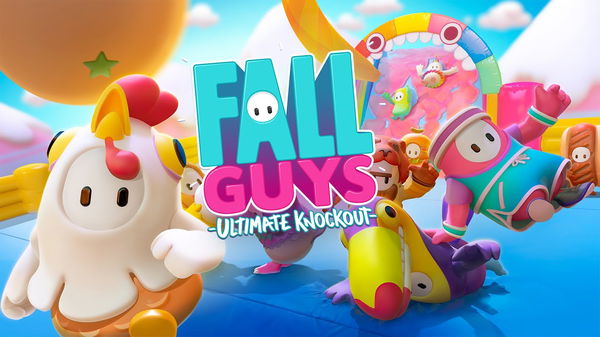 ---
---
Since launching in August, Fall Guys: Ultimate Knockout has taken online gaming by storm. This game blends a variety of obstacle courses with a Battle Royale environment. In their quest for the crown, players go head to head against each other in a series of mini-games to become the last man standing.
ADVERTISEMENT
Article continues below this ad
Fall Guys has garnered immense popularity worldwide to become the most downloaded PS Plus game ever. Today, a mid-season update for Fall Guys went live, adding even more variations to the obstacle courses, including a giant hammer known as Big Yeetus. There is bad news for cheaters as Anti-Cheatus is here to give them the ban hammer.
Will do proper patch notes when it drops, but this is what's coming later today…

Fall Guys: BIG YEETUS & ANTI-CHEATUS

– RANDOM LEVEL VARIATIONS including B I G Y E E T U S
– EPIC'S ANTI-CHEAT
– MORE STABILITY // LESS DISCONNECTIONS
– VARIOUS BUG FIXES

👌 B I G C O O L 👌

— Fall Guys 👑 (@FallGuysGame) September 15, 2020
ADVERTISEMENT
Article continues below this ad
Fall Guys update brings round variations and more
Mediatonic has dubbed the Fall Guys mid-season update 'Big Yeetus & Anti-Cheatus'. The update has hit the live servers, and Mediatonic has provided a sneak peek into what to expect on the PlayStation Blog.
This latest patch spices up the level randomization in Fall Guys. Players will encounter remixed levels with several new obstacles, dizzyingly random rotations, and plenty of tumbling fruit. And the best part is players will have no idea when these changes will occur in-game.
"Reliable door patterns on Gate Crash may end up all kinds of wavey. Turntables could turn the tide in an unpredictable take on Fall Ball. And just when you thought you'd got a handle on the topsy-turvy See-Saw?
"We'll just say that your approach may need to be tweaked! Remember the turnstiles you had to jostle and bump your way through in Hit Parade. Well, things may take a turn for the precarious with a nest chock-full of mini Whirlygig spinning clubs."
Apart from random level variations, the update has also added the Big Yeetus hammer obstacle, which could turn out to be a friend or a foe. According to Mediatonic, this hammer is supposed to bring future physics wildness to Fall Guys.
The blog post provides a sneak-peek into what players can expect as the developers want to surprise the community. Players will have to jump into the colorful wilderness to find out all the details for themselves.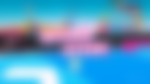 Anti-cheat and a smoother experience
The official Fall Guys Twitter account also confirmed the update implements Epic's anti-cheat into the game. They have dubbed it "Anti-Cheatus", which will help curb the rampant cheaters ruining the gameplay experience.
Check out the Twitter thread below for a more comprehensive idea about the changes this mid-season update brings.
Objects in certain rounds will now have dynamic variations from one playthrough to the next, including new objects entirely. We plan to expand this system in the future to more rounds.

[B I G Y E E T U S]

— Fall Guys 👑 (@FallGuysGame) September 15, 2020
ADVERTISEMENT
Article continues below this ad
Fall Ball timer down to 120 seconds from 150

Lowered Min Player Counts for some levels to increase round variety

— Fall Guys 👑 (@FallGuysGame) September 15, 2020
ADVERTISEMENT
Article continues below this ad
Moreover, the development team has been listening to the community's feedback. They have implemented hot-fixes and tweaks that enhance server stability, improves VFX, and make the game run smoother. The update also includes various bug fixes, adds more stability to the servers, thereby decreasing the disconnections.
The new update is certainly going to change the dynamic and elevate the competition in Fall Guys. Even the most agile players will need to sharpen their skills further and depend on their luck to grab that crown.
Trending Stories