Fall Guys: Ultimate Knockout Could Make Its Way To Other Platforms
Published 08/13/2020, 9:58 AM EDT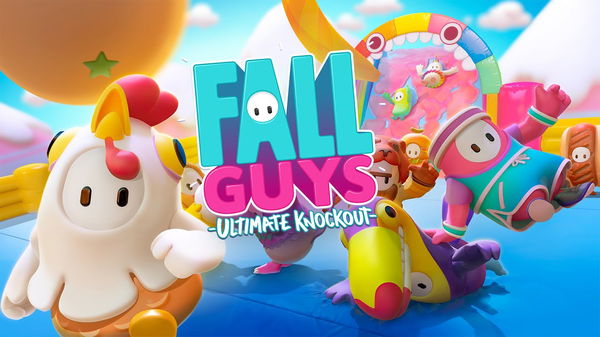 This year has seen some new titles get all the attention. Falling under the same category is Fall Guys: Ultimate Knockout. The game has been on a roll with many high-[profile gamers trying out the game for the simple, yet addictive, fun it offers. However, the game is not available on all major platforms and this has been a constant query.
Fall Guys isn't a serious game. It takes inspiration from popular shows such as Wipeout and Ninja Warrior, where participants try and clear out obstacle courses. And you can clearly see the amount of fun it brings. It is a new take on battle royale games and so far, it looks fresh and engaging.
Will the game make its way to other platforms?
ADVERTISEMENT
Article continues below this ad
At the moment, the game is available on PC and PS4 only. Several fans have questioned the game's availability on various platforms. Fall Guys have answered these on their Twitter handle. They stated that they are currently focusing on PC and PS4, two platforms that they launched in. They did say that they'd love seeing the game on various platforms in the future.
Getting lots of questions about platforms – We've answered in a few places but once more for everyone:

👌 We're focusing on PC & PS4 right now

👌 We'd love to release on more platforms in future

🔥 I personally love the Skyrim memes, I hope we release on smart fridges too

— Fall Guys 👑 (@FallGuysGame) August 12, 2020
From their statement, we can hope for other platform releases in the near future. It also remains to be seen whether the game would make its way to next-gen consoles.
ADVERTISEMENT
Article continues below this ad
Fall Guys is already a gaming phenomenon
It is already the no.1 best-seller on Steam. A peculiar record for a game that's just 10+ days old. The game has beaten the likes of Forza Horizon on the platform, and as you know, the numbers speak for themselves.
The developers did face a setback. Within a week, the game had its share of hackers. Fall Guys: Ultimate Knockout is a competitive game even with the fun elements in it. You complete an array of tasks, and whoever stands at the top is crowned the winner.
ADVERTISEMENT
Article continues below this ad
Cheaters have been using speed hacks. Having obstacle courses in the game, speed hacks will give an advantage over other opponents, but just like other cases, it is intolerable. The developers have promised that they'd fix the issue and are continuously working on making the game better.
It is quite understandable why Fall Guys isn't on every platform as of yet. Improving the ones they've already launched on is a smart move and hopefully, it reaps benefits.