Fan Discovers an Antique Nintendo Activity Book That Confirms Donkey Kong's Birth Place
Published 06/08/2022, 9:30 AM EDT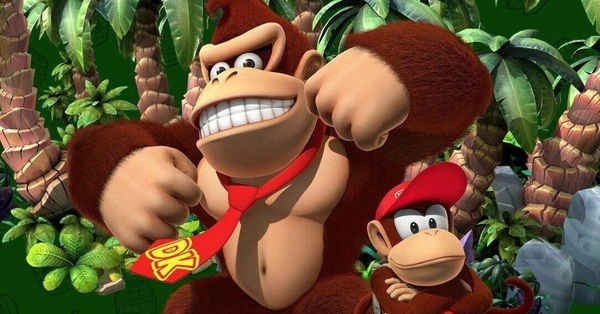 Donkey Kong needs no introduction! He's every Nintendo fan's favorite angry gorilla. However, not many fans know about his origin. Donkey Kong is the main antagonist of the wildly popular franchise created and published by Nintendo. The original classic game managed to garner a humongous fan base. As a result, Nintendo went on to port Donkey Kong's concept on other popular platforms.
ADVERTISEMENT
Article continues below this ad
The classic story narrates our beloved DK to be a scary gorilla who kidnapped Jumpman's girlfriend, Pauline. The player controls Jumpman, who has to climb up ladders and free Pauline from Donkey Kong's clutches. Well, it's not as easy as it sounds! While Jumpman tries to reach Pauline, Kong will be throwing barrels at him. Jumpman will need to dodge a lot of obstacles to reach his sweetheart.
ADVERTISEMENT
Article continues below this ad
As the classic arcade game made a lot of name for itself, Nintendo took the opportunity to add more magic to it. As years passed, fans got to play several mainline games and spin-offs. Some games featured a little variation from the original campaign. But Donkey Kong was still the famous killer gorilla!
Older games from the franchise were available on platforms like GameBoy, Super Nintendo Entertainment System, and Wii. Nintendo Switch supports the latest game in the series, Donkey Kong Country: Tropical Freeze.
Where was Donkey Kong born?
According to the popular lore, Donkey Kong is from an island named after him, Donkey Kong Island. Moreover, the lore specifies that he lives with Diddy in a Treehouse. But his place of origin isn't clear from the common lore. Well, at least not until we ran into a piece of believable evidence suggesting that Donkey Kong is actually an English gorilla.
WATCH THIS STORY: Highest ranking Super Mario games of all time
Supper Mario Broth, a trustable source, tweeted to his followers about an intriguing piece of information he found regarding Donkey Kong's origin. As it happens, Burger King previously used to distribute Nintendo Activity books with certain kids' meals. In one of those issues (possibly Volume 14 Issue 1), a quiz regarding Donkey Kong's origin had featured. Now, the answer to that question was available at the bottom of the book's page.
Donkey Kong was, indeed, born in the United Kingdom, according to Nintendo's Activity Book.
A quiz from an officially licensed 2002 Burger King/Nintendo activity book reveals that Donkey Kong was born in the UK. pic.twitter.com/pag1ttJd8M

— Supper Mario Broth (@MarioBrothBlog) June 7, 2022
Here's a picture of the entire page that featured the quiz in the activity book (Source).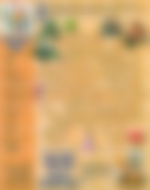 In addition, a fan of the name 'DudeTheNinja' on Twitter had speculated Donkey Kong's origin way back in 2020 based on his personal observation. He noticed that there are more locations named after the famous gorilla in the UK than any other place in the world. His speculation, indeed, turns out to be true.
Of the four places listed on Google Maps called "Donkey Kong" or a derivative of that, we can see that England has the most Donkey Kong locations.

Therefore, England is Donkey Kong Country. pic.twitter.com/rBMENDGGBX

— DudeTheNinja (@Dude_The_Ninja) August 26, 2020
ADVERTISEMENT
Article continues below this ad
ADVERTISEMENT
Article continues below this ad
Although there's no official confirmation from Nintendo's side, Donkey Kong's origin has now become pretty evident. In fact, the Nintendo Activity book from Burger King can be considered enough evidence. Donkey Kong is definitely an English by birth.