Fans Bash Bethesda and Ubisoft as KFC Gaming Takes Cheeky Poll
Published 08/22/2021, 12:53 PM EDT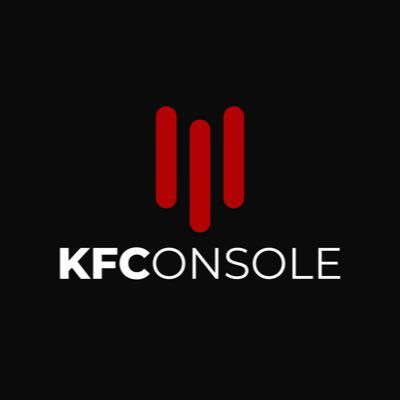 Twitter users have been flocking to a poll hosted by KFC Gaming. This famous fast-food chain gave rise to a rather fascinating war among fans as to which gaming studio attracts the most flak. KFC posted a poll asking the fans to delete one studio among Bethesda, Ubisoft, Capcom, and Rockstar. This kick-started the strange war, as the fans gathered around to layout a smackdown on all the prominent gaming studios.
ADVERTISEMENT
Article continues below this ad
Twitter reacts to a bold poll hosted by KFC Gaming
Naturally, fans used this amazing opportunity to its fullest potential. They unleashed all their anger frustrations and hate for the studios and how they have let them down on a number of occasions. First to the chopping block was Bethesda studio that Xbox recently acquired. This fan pointed out a rather controversial opinion, where he stated that the studio has not produced anything noteworthy in the past decade.
Bethesda haven't made anything good in over a decade so they can go

— Porcus (Kifflom!) 234 days until birthday (@CrosPorcus) August 21, 2021
Another fan agreed with the aforementioned, and he also took shots at Ubisoft for releasing horrible games. However, he agreed that Bethesda has made a couple of fantastic titles in Doom.
Banger oomfie

But in all seriousness, I 100% agree with you on that, as much as I don't like Ubisoft nowadays, they had made good games in this decade at least.

Bethesda only has like 2 good Doom games and that's literally it.

— ♡Nina♡ ឵ ​ ​ ​ ​ ​ ​ ​ ​ ​ ​ ​ ​ ​ ​ ​ ​ ​ ​ ឵ ​ (@Mood_The_Lion) August 21, 2021
Meanwhile, Ubisoft also became the community's primary target. This fan called the studio a filler company and stated all their titles are the same.
Ubisoft is just kinda the filler company

You don't play their games cause you want to play them, but because nothing else new is out rn

— Vid. (@CallMeVid) August 22, 2021
Rockstar and Capcom found supporting voices as this fan sided with them. He also suggested that, among the other two studios, one should be taken to the chopping block.
Lol not rockstar for damn sure and neither capcom, yall can debate the other two

— JB (@jbonapa1) August 22, 2021
Next up to the party is Capcom, as this fan gave his opinion and stated the studio has nothing noteworthy in recent times.
1.

R* makes the best video games period. (Not talking fun necessarily).

Bethesda has way too many classic IPs. It would suck if they all disappeared.

Capcom games are okay and there are a lot of classics, but the company in general isn't the same as they used to be.

— Bleed (@N7Bleed) August 22, 2021
Rockstar may have never made a horrible but they do take their sweet time in the production process. This fact has not sat with this fan, who is tired of all the wait.
rockstar cus at least the other companies make games

— sal (@saleerix2) August 21, 2021
It looks like Ubisoft is getting the most hate, as the fan berated the company for letting everyone down constantly.
Ubisoft

Their games have problems
They are lousy towards customers
And their awful to their employees

— Nerd Wonder (@YourNerdWonder) August 22, 2021
ADVERTISEMENT
Article continues below this ad
This fan took the charge to defend Rockstar, as the studio has never made a bad game. However, he suggested that Ubisoft should be removed instead.
Ubisoft

I do get why people are choosing Rockstar, but come on they take their time and make quality industry leading games unlike Ubisoft that shit their pants every year.

— Green Ninja ❎💚 (@GreenNinja_17) August 21, 2021
ADVERTISEMENT
Article continues below this ad
What do you think about this poll? Which gaming studio would you want to remove? Be sure to share your thoughts in the comments below.
Watch this story: Most Anticipated E3 Games