Fans Cut Tormented Figures Despite Marvel's Avengers' Intriguing Spider-Man Reveal – "Where's the F** Roadmap?"
Published 03/10/2022, 1:02 PM EST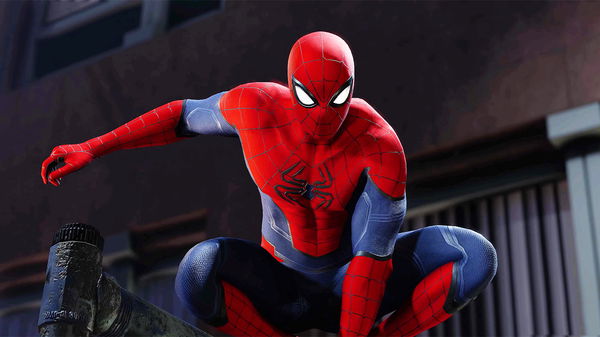 Square Enix's ambitious superhero game Marvel's Avengers has been a mixed bag, to say the least, since its release. So far, it has not lived up to the expectations of what everyone wanted it to be.
And this sentiment got revealed once again after Marvel's Avengers recently shared a huge surprise for Spider-Man. Despite getting an announcement of a brand new outfit for the web swinger, most of the players didn't seem impressed.
Marvel's Avengers fans frustrated at the game despite attractive outfit reveal for Spider-Man
ADVERTISEMENT
Article continues below this ad
There's no doubt about the fact that Spider-Man is an extremely popular comic book character across the globe. And when it comes to video games, his fame has only increased ever since he made an appearance in past titles.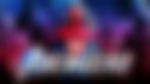 With Marvel's Avengers, players of the Square Enix IP also received the awaited superhero last year. Sadly, though, Spidey's debut in the game has mostly been a hit and a miss. Yes, he did make his appearance, but there was no expanded content based on his character himself.
Speaking of content, in general, then Marvel's Avengers has suffered a lot due to lack of fresh expansions. It's been months and months since players saw War for Wakanda DLC featuring Black Panther's storyline and quests. Apart from that, the game is still the same, as it was at the time of release.
And most of the fans once again stressed this miserable situation. The developing team behind Avengers recently posted a tweet announcing the arrival of a new, Stealth Outfit for Spider-Man. It's inspired by 2019's MCU film Far From Home. Interested players can have it, for PS5 and PS4 only, starting March 10.
You can't trick him anymore.

Inspired by the Marvel Cinematic Universe, the Stealth Outfit from Spider-Man: Far From Home shows Peter blending into the night.

Get it in the PS4/PS5 Marketplace on March 10! pic.twitter.com/biPM5xOjJy

— Marvel's Avengers (@PlayAvengers) March 9, 2022
However, this news didn't do anything good for the users. They seemed disappointed, yet again, from the makers of Marvel's Avengers. According to them, the game is still having no future roadmap and content. Also that adding up skins and outfits won't make it any better.
"Where's the f***ing roadmap", wrote one angry fan.
Where's the fucking roadmap

— Alex Wood (@alexJRWood4112) March 9, 2022
Commenting this is no longer useful tbh they know what we want its not skins no more. Great game to new players awfull to veterans. Its clear to see what the game says to all the ones who spent 3k hours farming loving and continues playing the game.
We do need new players but…

— FKFlaviuskings (@FKFlaviusking) March 9, 2022
This game frustrates me to no end because I know it could've been great if they just tried.

— Xavier (@YourLordXavier1) March 9, 2022
Is it just outfits now no news on content? You said early 2022 we are now three months into it

— _itzame_ (@HarryLewis101) March 9, 2022
Still no roadmap after months of delaying it, you guys continue to succeed at driving one of the most recognizable IPs in the world straight into the ground. pic.twitter.com/ZsP5xNpbFT

— Tony L. (@GeoBoss99) March 9, 2022
I have respect of the possibility of this game, Bias of being a Marvel fan aside. Pushing for "marketing for skins" will not change the issues with this game….There's so many.

— Nathaniel (@TheNCataclysm) March 10, 2022
ADVERTISEMENT
Article continues below this ad
Marvel's Avengers is now available for PS5, PS4, Xbox Series X and S, Xbox One, and PC.
WATCH THIS STORY: From Call Of Duty To Minecraft: Ranking The Highest–Selling Video Games of All Time
ADVERTISEMENT
Article continues below this ad
What are your thoughts on the current state of this superhero game? Do you think it will ever be good in terms of giving satisfaction to the players who still believe in it?
Let us know in the comments.