Fans Doubt Starfield's Massive 2022 Launch Despite Bethesda Giving An Exciting Sneak Peek
Published 12/28/2021, 11:28 AM EST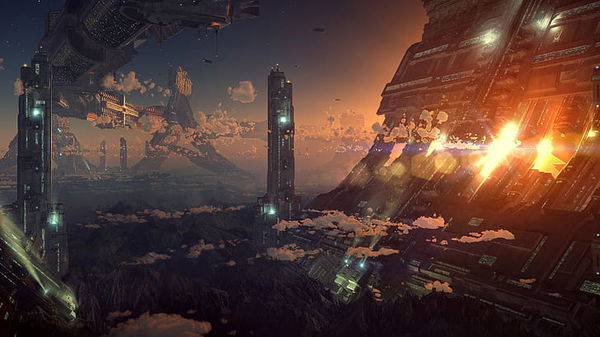 ---
---
Bethesda is all set to release Starfield next year, and gamers can barely contain themselves. Starfield is a project that the devs have been working on for over 3 years now. Since the US-based gaming studio first introduced the game's announcement teaser way back in the year 2018. Since then, Starfield has been on the radar of the entire gaming community.
ADVERTISEMENT
Article continues below this ad
It's obvious that this game's release is taking too much time and fans are running out of patience. Just a few months back, the devs launched the official teaser trailer for this game that helped keep fans' hopes afloat. Recently, the devs introduced offered a sneak peek into what the game might look like through a picture.
However, astonishingly, this resulted in fans doubting the game's 2022 launch.
ADVERTISEMENT
Article continues below this ad
On the 27th of Dec 2021, the official Starfield Twitter handle shared a little concept art for the upcoming game.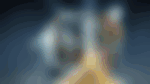 It's likely that these distant caves could be one of the prominent locations in the game. Keeping in mind the image, the caves appear to be pretty gigantic and made up of some bluish rock.
Cyberpunk 2077 Records Strong Sales on Steam Despite Its Disastrous Early Days
Starfield: why do fans think there will be a delay?
Starfield is one of the most anticipated games expected to come out next year. And everyone has been waiting for the title for a long time. And all this delay has led to fans believing that the devs will further push the release dates. Also, the unavailability of gameplay footage doesn't help.
Let's have a look at a few fans' reactions to this tweet.
Show us Gameplay Footage instead of these fake Artstation Arts

— ossamaphotomode (@ossamaphotomode) December 27, 2021
More concept art, let's see the actual game which comes out in 10 months 😴

— lucas (@LFCThr3e) December 27, 2021
Why are we only seeing concept art? Isn't this game coming out next year?

— drjonesjnr 🏴󠁧󠁢󠁥󠁮󠁧󠁿🇬🇧 (@drjonesjnr) December 27, 2021
They're not gonna have gameplay for a game a full year away we'll get a full trailer and dive into gameplay at the next E3

— lance_Bettencourt (@lanceBettencou3) December 28, 2021
I'm wondering: how many months after launch will we see the Starfield Creation Kit? That's the date that's on MY calendar.

— FozzyOrb (@FozzyOrb) December 27, 2021
Dear game devs and management executives, even if you have to delay the game by days, months or an year, please do so, take time to launch the best of Starfield. We don't want half baked version of this game, even if you promise 11.11.22.

— Mrunal Kapadia (@mrunalk) December 28, 2021
It was advertised for the PS5 when the game was announced.. an then they stuck us .. in the back over money..what about the gamers So disappointed So .

— Ghostdog44 (@Ghostdog441) December 28, 2021
That's hard to say it first game has to come out don't it that ain't for another year maybe more who knows? I remember this game was made by bug thesta

— Robert (@Radgamer420) December 28, 2021
Beautiful concept art, but it has been shown before. A very generic question/statement. It gives me an ok, and? How about something new?

— Ad Astra Starfield! (@Zachary7Murdock) December 27, 2021
I really really do want this game to come out next year but if its not ready please delay it, dont leave it to the modders to be fixed they dont deserve that.

— Daito (@Daitorex) December 27, 2021
ADVERTISEMENT
Article continues below this ad
Ever since the devs launched the teaser trailer for the game, the fans have been looking forward to seeing some gameplay footage. But the developers haven't offered the community any in-game footage yet. This hasn't made the community very happy as evidenced by the fans' reaction on Twitter.
Hopefully, next year will be the year Bethesda finally provides the game. But before that, fans would like a trailer in early 2022.
ADVERTISEMENT
Article continues below this ad
Comment down and share your views on this.
Watch this Story – Toughest Video Game Bosses of All Time