Fans Ensure Vanguard Devs Can't Catch a Break By Slamming Their Exciting New Launch
Published 02/11/2022, 6:56 AM EST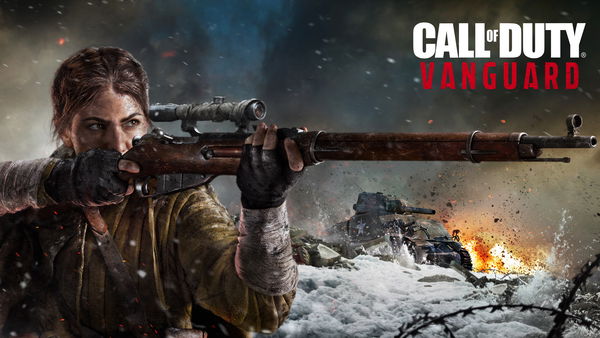 All set to drop next week, Activision and Treyarch are slowly hyping up the release for Season 2 of Call of Duty: Vanguard. Some of the best things to expect according to the road map released by the publishers include a new Zombies hub map, Terra Maledicta. This map is set in "Egypt's Eastern Desert and abroad" and is going to feature new arenas which include the Dark Aether.
ADVERTISEMENT
Article continues below this ad
Players seem to have had mixed reactions to this new map, and it seems like they are all up for slamming the developers on their lack of content and creativity. Let's look at some of the most noteworthy reactions below.
Fans react negatively to the upcoming Season 2 Zombies map for Call of Duty: Vanguard
Call of Duty Vanguard fans aren't really impressed with Season 2 offerings. Here is what they had to say.
Here is a fan mocking the Zombies mode on Twitter.
This fan thinks that the Zombies mode hasn't been relevant since 2017 and has lost its significance within the COD franchise.
Here is one fan complaining about the map already before its release.
This is a fan who critiques COD Vanguard for its content while keeping their personal views aside.
Not excusing the lack of content at launch with VG Zombies of course but you guys were on a tight schedule and made it work and are putting in work post launch. You guys also did good on Outbreak content for CW.

— Hope (@TheGhostOfHope) February 10, 2022
Many fans are asking for this season's map to be round-based.
W but for all our sakes, next season/map release, make it a round based

— ImSryJon (@spyrogrunt) February 10, 2022
Here is a fan asking about the 'solo pause' and being very confused about the same.
This GIF does sum up some of the fan opinions.
This update has got one of the fans reconsidering playing Zombies.
We'll see if it's good. Unfortunately I stopped playing zombies due to vanguard but I'll think about this update

— IAmPaarthurnax (@AlduinRecarnate) February 10, 2022
This fan is appreciative of Treyarch for at least putting in the effort to bring new content into the game.
as much as people will be disappointed im happy to see treyarch still putting in the effort to make this game mod better

— Endlessrampage9 (@endlessrampage9) February 10, 2022
This guy is almost convinced it's time they got Vanguard. "Almost."
ADVERTISEMENT
Article continues below this ad
This looks fun…almost enough for me to get Vanguard. Almost. But not quite.

— Austin DeWitt (@x__AUSTIN_x) February 10, 2022
The new update and season will also bring in new weapons, a new ally, a new story quest along with this Zombies mode. The Zombies update is one of the main features in Vanguard, which is related to the Dark Aether narrative from Call of Duty: Black Ops Cold War title.
ADVERTISEMENT
Article continues below this ad
What do you think about the new upcoming season for Vanguard? Let us know in the comments.
WATCH THIS STORY –  Most Hated Features of Fortnite Chapter 2