Fans Left Bewildered by Massive CS: GO Inventory Worth Over $2 Million Gets Stolen
Published 06/22/2022, 9:30 AM EDT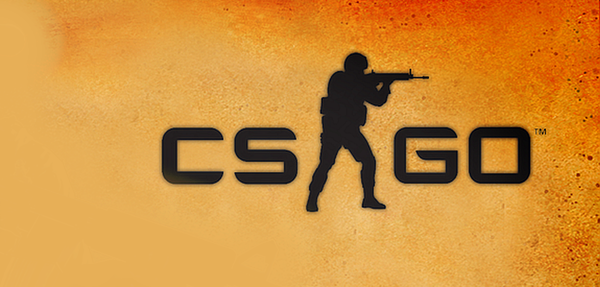 A CS: GO inventory filled with premium and rare gun and knife skins is definitely a source of delight for an owner. With that being said, the owner also has to spend a lot to procure such a diverse collection in the popular tactical FPS. Now, imagine all of it vanishing!
ADVERTISEMENT
Article continues below this ad
$2,000,000+ worth of CS: GO skins were reportedly hacked and stolen from a player's account a week ago. According to the informant, the stolen items are being continuously sold on trading platforms.
ADVERTISEMENT
Article continues below this ad
In CS: GO, players can buy and collect a wide variety of gun skins, knife skins, sprays, and more. Moreover, a gun skin has a rarity and a condition rating that affects its value. It takes a lot of time and money to build such an expensive collection.
Hacked CS: GO player's inventory contained legendary skins
According to the Twitter user, ohnePixel, HFB (Steam Name: Caseapia) had the most expensive inventory filled with legendary items in the history of the game. He is known as one of the biggest skin collectors in CS: GO.
please spread this

if someone from @csgo/@steam sees this, message me and i'll get you in contact with him to get this sorted

half(?) of the items got quicksold and are gone, other half(?) sent to the hacker's steam account and are sitting on a trade hold

it's not too late

— ohnePixel (@ohnePixel) June 21, 2022
As mentioned by ohnePixel, the inventory featured legendary skins like Souvenir Dragon Lores, No-Star Karambit, and #1 Blue Gems. Caseapia, like others, had set his premium inventory to private.
ohnePixel urged any official from Valve to help Caseapia as the hacker is still in the process of siphoning the inventory. While the alleged intruder quick sold half of the skin, he sent the other half to his Steam account and those are currently in a trade hold.
WATCH THIS STORY: The best FPS games on PlayStation, Xbox, and PC
It's surprising that a game like CS: GO on a platform like Steam couldn't counter such a situation. As many pointed out, Steam endorses two-factor authentication to secure accounts. Moreover, CS: GO imposes a 7-day trade hold when a player logs in from a new device.
How did the person who hacked this account manage to instantly sell/trade items? There's a 7 day trade/market cooldown when you log in from a new device or change password https://t.co/mJCeRRyOuk

— Hac1 (@DonHaci) June 21, 2022
As it happens, Caseapia's account was actually compromised a week ago. He wasn't active in the game and hence, didn't notice the change of email and password.
WE WANT ANSWER VOLVO, MY 401K IS IN SKINS 😳

— fano (@fanocsgo) June 21, 2022
Many collectors are now stressing how easy it is to break into a CS: GO account.
Will Valve be able to fix this?
While the situation is serious, Steam or CS: GO teams will probably not be able to help Caseapia get back his entire inventory. ohnePixel keeps hope for Caseapia because some of the gun skins are still on trade hold. The Valve may actually be able to retrieve a part of his inventory if they consider the request.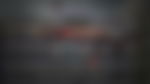 In fact, Valve has previously removed hacked skins from inventories, even though players buy them with real money. As it happens, hackers tend to trade skins on platforms like Buff, and if suspected, Valve will take an action.
Moreover, some have pointed out that Valve may have been banning suspected buyers of Caseapia's skins manually.
Seems like Steam support is manually banning people (temporarily?) who bought the stolen items of HFB to solve this issue. Never thought I would witness something like that!

All of these guys just got banned: pic.twitter.com/M4ehVSuN9P

— CrystalChris (@CrystalChrisYT) June 21, 2022
ADVERTISEMENT
Article continues below this ad
Valve has not publicly responded to the mess, so we cannot confirm the above cases of bans. Neither has ohnePixel updated fans regarding the current situation. Lastly, Valve should make sure the hacker face consequences of his wrongdoing.
ADVERTISEMENT
Article continues below this ad
Gun and knife skins don't offer players any winning benefit in CS: GO. However, they make up some of the most scintillating CS: GO inventories. It definitely feels great to bag those counter-terrorist or terrorist kills with an equally mesmerizing and deadly weapon.
We hope Caseapia gets at least a portion of his inventory back!