Fans Lost Their Mind as the King of YouTube MrBeast Joins the Battlefield of Nintendo's Crossover Fighting Game Super Smash Bros Ultimate
Published 12/29/2022, 11:00 AM EST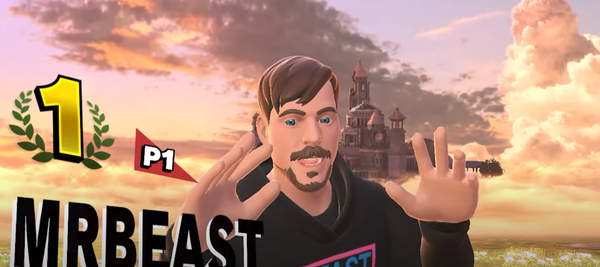 Jimmy Donaldson, aka MrBeast, is undoubtedly one of the most successful YouTubers of all time. Recently the popular YouTuber got immortalized in the gaming world as Fortnite launched a skin based on his appearance. This is not all, as apart from Fortnite, Jimmy has also made his debut in Super Smash Bros. 
Jimmy is currently the most subscribed independent creator on YouTube with over 124 Million subscribers and billions of total views. It is understandable that there is a plethora of avenues eagerly waiting to get a chance of collaborating with the massive content creator. Fortnite may be the first game featuring MrBeast, but it certainly is not the last. 
ADVERTISEMENT
Article continues below this ad
MrBeast appears on Super Smash Bros Ultimate
For a long time, fans have been requesting Nintendo to add their favorite YouTuber, MrBeast, to SSBU. But Nintendo hasn't been keen to entertain such requests. As SSBU is a crossover fighting game that features iconic characters from other games, the chances were, anyway, very slim for them to actually add an IRL character to the game. 
And when the game's director Sakurai announced that there may be no more new characters coming to SSBU anymore, fans lost hope. However, a fellow YouTuber, named LN_310 took the responsibility into their hands and decided to do what Nintendo had declined. 
LN_310 recently uploaded a video named, "MrBeast SSBU Mod Showcase." In this video, they showcased a custom mod of Super Smash Bros Ultimate that offered the fans to play as Jimmy. The mod uses the Fortnite models and looking at the gameplay footage, it is apparent that the modders cleverly put MrBeast skin on the in-game character of Solid Snake.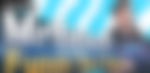 According to the video description, the credits for this amazing mod belong to: 
ADVERTISEMENT
Article continues below this ad
LN_310- MrBeast Mod and Victory Animation 

breadloser_- Recolors

SpaceJazz/Jax- Recolors

Danko- Victory Theme

MulliganMayhem- Voice Mod

CatIsSavage- Voice Mod

Announcing Everyone/Reset- Announcer
This mod was a Christmas gift from LN_310 to all the fans. This may be a mod and Super Smash Bros may never feature Jimmy as a playable character; but looking at the growth and popularity Jimmy has witnessed, it can be expected that eventually, there will be a game where fans will finally get to brawl it out as MrBeast. 
The fan's perspective:
ADVERTISEMENT
Article continues below this ad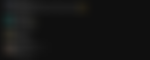 Watch this Story: Ranking MrBeast's Most Watched YouTube Videos Of All Time
Edited By: Nischal Kandpal