Fans Mock Pokémon Go After Witnessing Bizarre Confetti Showers in the Game
Published 11/14/2021, 8:20 AM EST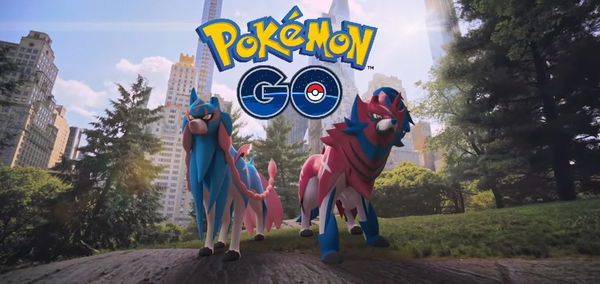 Pokemon Go has become a global phenomenon and a huge name within the gaming community. Ever since its release, it has taken the world by storm and made its mark as one of the best mobile games out there.
ADVERTISEMENT
Article continues below this ad
Players who are fans of this title will definitely know about the events in the game every month. Many players might even have been wondering about the recent confetti showers in the game, and some people think that this addition is rather bizarre. Fans have taken to Twitter to react to this rather awkward addition to the game, and some of the reactions are actually hilarious.
Strange confetti showers intrigue Pokemon Go fans
ADVERTISEMENT
Article continues below this ad
Niantic might have added confetti to their game Pokemon Go for the purpose of celebrating Diwali. However, it seems like they might have gone overboard, and fans are reacting with amusing tweets to this strange update.
The confetti update came with the conclusion of the Festival of Lights event. Fans on Twitter think this addition is rather obnoxious and stacks the game's visuals.
Gosh the confetti in Pokémon GO right now is incredibly obnoxious, can barely see anything other than it. It's not normally this heavy whenever they do confetti

— Joe Merrick (@JoeMerrick) November 13, 2021
Other fans couldn't help but agree with what the above user said. Many people think that this addition is really annoying, and some people came up with hilarious responses and posted memes to express their feelings.
The confetti makes the game really unstable and players are desperate for a way to turn this feature off. It also becomes difficult for them to keep an eye out for Pokemon and makes the graphics extremely choppy.
WATCH THIS STORY-  Video Game Franchises returning to console
I wish we could turn it off, it makes the game chug on older phones. Even my 1 year old Galaxy A50 couldn't handle it and my new A52 gets some slow down as well. I swear they only test the game on flagship models

— liam (@ThisFireBurns__) November 13, 2021
I was wondering what the hell that was for; does anyone know, because the game isn't telling me

— Natalie Robyn (@Robyn_Anarchist) November 13, 2021
Are they trying to outdo the GTA trilogy's rain? 🤷🏻‍♂️

— Supachipz (@Symtendo) November 13, 2021
I remembered even GO Fest wasn't that crazy with their confetti or whatever stickers flying around the screen. 🤦‍♂️

— wlson07 (@wlson07) November 13, 2021
Someone seems to have found a way to "dodge" the confetti.
ADVERTISEMENT
Article continues below this ad
The devs only had the best of intentions, most likely, but unfortunately, their intent wasn't enough to please the fans. Let's hope Niantic notices this issue and resolves it sooner.
ADVERTISEMENT
Article continues below this ad