Fans Put ImperialHal and Liquid Acie on Tom Brady and Gisele Bundchen's Level After Viral Moment in Apex Legends Global Series 2022
Published 07/08/2022, 11:50 AM EDT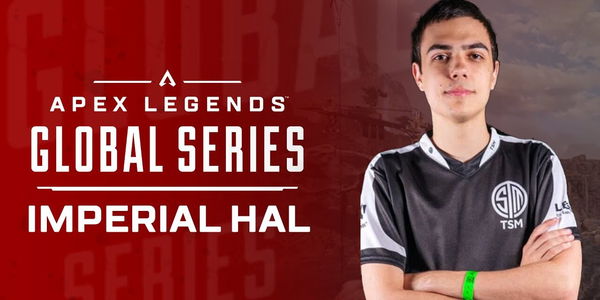 ImperialHal is one of the most popular players in the Apex industry. After all, he is one of the few people to churn a handsome revenue from it. Phillip Dosen, popularly known as ImperialHal in showbiz, is one of the most successful players in Apex Legends. Fans from different parts of the world know him for his in-game leadership skills, as he has always guided his team to victory under pressure.
ADVERTISEMENT
Article continues below this ad
But it's not like Hal does not have a life outside Apex Legends, as fans have always adored his relationship with fellow streamer Acie. Even though they haven't spotted the duo much on screen, the two lovers have never missed a chance to showcase their love for one another. A prime example of this was the time Acie asked Jon to call out her boyfriend, as she wanted to gift him something before the ALGS. 
ADVERTISEMENT
Article continues below this ad
Fans enthralled as TSMFTX ImperialHal and his girlfriend share a heartfelt moment!
Amidst the ALGS preparation, ImperialHal's girlfriend Acie called him out for a gift. She pulled out a gray box and wrapped a silver chain around her boyfriend. A popular shout caster, Jon Kefaloukos, revealed this information in his recent Twitter post. Jon uploaded the video of the duo, sharing their heartfelt moment as he compared them to Tom Brady and his wife, Gisele.
Tom and Gisele always have pre-game rituals involving healing and protection stones. Interestingly, fans have also spotted Bündchen performing some mantras on her husband. 
As a result, Jon quickly related them to the e-sports duo, saying, "If this isn't the cutest thing we've ever seen in Esports I don't know what is @AcieTwitch asks me to grab @ImperialHal to give him a surprise gift/ice to wear before we kick off the #ALGS Championship The Tom Brady & Gisele of esports."
It was just a matter of minutes before it grabbed the attention of other Apex Pros and fans. Here's how they reacted to it.
Good to see hal getting the love he deserves, it was an honor getting to work with him during his time with imperial & their run at the dreamhack championship in H1Z1, the good days.

— . (@Rxzehs) July 7, 2022
Okay this was really cute though

— Alilmoody (@alilmoodyy) July 7, 2022
TSM clan is taking things to the next level!
It is no secret that Team Liquid has immensely contributed to the Apex world. After all, they have gifted us some of the best players of all time. From recruiting Daltoosh to helping ImperialHal in his success, the team has always been there for their players.
We've taken over Apex, now it's your turn.

From now until July 12th, pick up the "TSM Bundle" in the Apex Legends store! Rep #TSM and rock the black and white in every game. pic.twitter.com/Z4lZvrIqq0

— TSM FTX (@TSM) July 5, 2022
ADVERTISEMENT
Article continues below this ad
As a result, things have fallen in place for the organization as they made an exciting announcement. Amidst its players competing for the ALGS, the team has launched an exclusive TSM bundle available in-game until July 12. It features a banner, an R-301 skin, and an exclusive skin for the Spanish operator, Octane.
So, what are you waiting for? Go and buy it before they pull it out!
ADVERTISEMENT
Article continues below this ad
WATCH THIS STORY: The Most Exciting Market Skins in Apex Legends
What are your thoughts about this? Do you think ImperialHal and Acie make the best couple in the Apex community? Let us know in the comments section.