Fans Show Love To Assassin's Creed Valhalla As It Achieves A Marvelous Feat In Just 2 Years
Published 10/29/2022, 2:00 PM EDT

Follow Us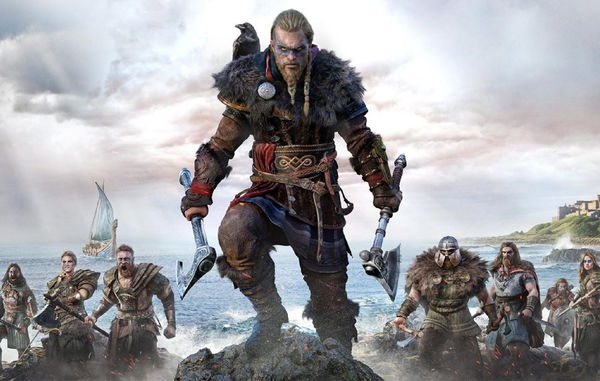 Assassin's Creed has always been a game of style, mystery, and adventure, thus it is unsurprising for it to fail its fans. But for the past few years, the game had been a constant point of debate among fans for its polarizing performance.
But even though the franchise has some rather weak entries in it, fans have always been attracted to it no matter what. And now it seems that the same was the case with Assassin's Creed Valhalla. The latest update by Ubisoft shows that the game has now crossed a player base of 20 million users in just 2 years.
ADVERTISEMENT
Article continues below this ad
Fans reacting to Assassin's Creed getting 20 million players
When launched in 2020, Assassin's Creed Valhalla got a bag of mixed reviews from fans as they thought the game lacked the material that made the franchise so popular. Despite all that over the last 2 years, it has sustained to get a steady player base for itself, making it a total of 20 million players by October 2022.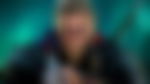 Thus fans have now been talking about the fact that despite not being the best of all, it still holds a special place in the hearts of the fans. Especially graphically and storywise, it holds the potential to be remembered as a milestone for the franchise.
Over 20 million Vikings have embarked on their epic journey to Valhalla. Standing strong by Eivor's side. From Norway to England. To Mythical Realms of the Gods.

Thank you for taking this journey with us. SKAL! #AssassinsCreed pic.twitter.com/cQ1vegGbBq

— Assassin's Creed (@assassinscreed) October 27, 2022
Honestly a really enjoyable game. Probably one of my most played ac games and I've played them all. Only issue is to enjoy this game you can't treat it like an ac game. It's essentially a Viking simulator. Awesome Viking game. Terrible assassins creed game. Skal!

— Aidan lancaster (@Aidanlancaster1) October 27, 2022
It is also to be noted that the game has over 400+ hours of gameplay and therefore it is very common for games with such huge maps and stories to get repetitive. But instead, fans think that it was actually brilliant, and the game has provided some much-needed adventure and tales for them to live through.
not my favorite AC game but it is what it is 400+ hours both PS4 and PS5 at least.

Enjoyed the exploration and nature and Norse mythology, Asgard, Ragnarok etc … pic.twitter.com/vXbHBPCOxo

— 7ĂmòØōÐ.K ÅłÄwãðhı 🏴‍☠️ (@7amoOodAlawadhi) October 27, 2022
Some more fan reactions
Apart from the fact the game has been a late hit, it is also to be noticed that Assassin's Creed Valhalla might be the last game to involve such a vast open world due to severe backlash by fans who thought the game is just too big.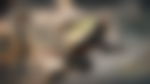 But despite all this, there are still fans who think that the game was capable enough to pull off a stunt like this making it even more memorable.
If there's one thing you can always count on, it's the same old trolls complaining on every post. 20 million players speaks for itself. If it was a flop, it'd be like 1-2 million

— Frank Avilla (@FrankAvilla4) October 27, 2022
Fans also started asking where was the last episode of the game as they were waiting for it wholeheartedly. Although now it seems the final chapter is almost here.
Really enjoyed the journey so far
Cant wait to see how it closes the chapter of eivor

Still need to finish oddessy

(Note: valhalla was ky first game and i went back to play origins and oddessy later)

— nicktb1999 (@nicktb1999) October 27, 2022
ADVERTISEMENT
Article continues below this ad
I've invested 270+ players in this game I loved it. Even if it lacks assassination I'm happy to be playing an awesome Viking game. Cannot wait for the last chapter. It'll suck to say goodbye to Eivor but I loved how it tied to AC3. Bring on Japan!

— Ty (@Ty_Perez) October 27, 2022
ADVERTISEMENT
Article continues below this ad
WATCH THIS STORY: The Best PlayStation, Xbox, and PC Games Based on Popular Novels
What are your thoughts on the game? Let us know your opinions in the comments below.
Edited By: Pritam Priyedarshi