Fan's Shrewd Observation Sees Millionaire MrBeast Tease an Asian Twist to His Popular Franchise
Published 05/21/2022, 12:50 PM EDT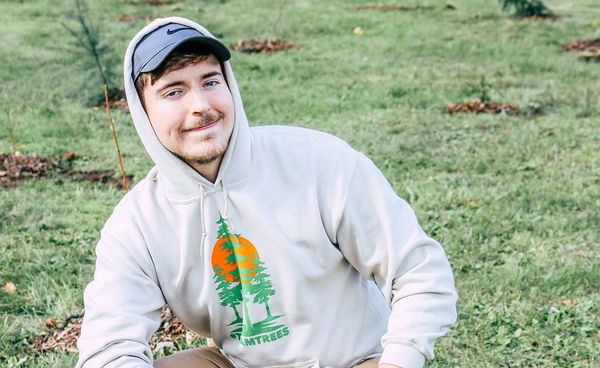 Someone just copied and added a dish from MrBeast's Burger to their menu, and Jimmy hilariously reacted to it. Launched in 2020, Jimmy ventured into the fast-food business with MrBeast Burger. It's a chain of cloud restaurants, which means it's delivery-only and doesn't feature a dine-in facility. Over the years, the business received lots of positive reviews, resulting in people trying to copy Jimmy's business.
Recently, someone named one of their restaurant's dishes after Jimmy's business "MrBeast Burger". In fact, this dish includes a burger, fries, and a soft drink. Surprisingly, the anonymous owner placed this under Asian cuisine. Reacting to this, MrBeast asked his fans whether he should begin selling the Asian dish sushi.
ADVERTISEMENT
Article continues below this ad
MrBeast teases fans with his sushi idea
On May 20th, one Twitter user "Axe" mentioned the same on Twitter. To which Jimmy reacted saying, "Should we start selling sushi? Haha" 
Should we start selling sushi? Haha

— MrBeast (@MrBeast) May 20, 2022
MrBeast's sushi idea has indeed caught the fans' attention, becoming the talk of the town.
WATCH THIS STORY: MrBeast Spends Nearly $10,000 to Buy the Most Insane Things From Amazon
Jimmy venturing into the sushi business is very much a possibility. After all, he's MrBeast, who loves surprising his fans. Who knows, Jimmy can actually expand his restaurant business by venturing into serving fresh sushis. Moreover, the Youtube star has shared no further details but fans are likely to hear more about it.
Many fans have expressed their opinion on whether Jimmy should start selling sushi.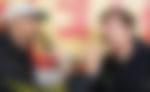 It's more of a love-hate relationship. Many love Jimmy's idea, while some are happy with burgers only. Here are the fans' views about it:
Better to leave Shushi to the Mom and Pop restaurants, they put a lot of heart into the craft and that's the way its supposed to be.

— Swimming Bird (@CalculatdRamble) May 20, 2022
no, cause some of your restaurants under cook the burgers and chicken, so some how they will mess up the sushi and get ppl sick lol

— Terivent (@Teriventt) May 20, 2022
When done right sushi burgers are pretty good.

— Dave (@Slit518) May 20, 2022
no but, more burger choice in the U.K. would be exquisite 😩

— Cody (@codykkb) May 20, 2022
Yes please and please also be available in India….

— _GAURAVV_A. (@gauravarija_) May 20, 2022
Love you and your content dude, but please no. I've had a beast burger out here in Vegas twice, once was severely undercooked, thought maybe it was just a one-off situation, the other ended up super well-done , basically burnt and tasteless. Had to get a refund both times

— iblee (@ibleesucks) May 21, 2022
you're the only person who could make fast food sushi work… please. you have the money to make this BIG

— phen (@phen_nft) May 20, 2022
There is already one but hear me out: SUSHI BURGER

— Ma'Vi (@MacquiBaka) May 20, 2022
No. The burgers aren't already being cooked to safety standards in some locations(look at the support page). Imagine killling someone with bad or mishandled fish.

— Nicco (@CreColPro) May 20, 2022
As someone who works for one of the ghost kitchens you use. Don't let us make sushi.

— KC🌻 (@HottChocolatte_) May 20, 2022
Yes please, also if you want to… I'll recommend you to also try "Turon"

— Crimson Nashi (@crimson_nashi) May 21, 2022
So Flavor-less Sushi too?!

— SIR~DAD~NSANE (@BruhGasm) May 20, 2022
ADVERTISEMENT
Article continues below this ad
Everything you need to know about MrBeast's Burger
Over the past two years, the fast-food franchise has shown exponential growth in North America and Europe. In fact, today there are over 1000 restaurants available, thanks to the rapid expansion. Of course, the business offers a range of dishes, from burgers and sandwiches to combos and sides. It's the one-stop destination to cool down your hunger. Check out MrBeast Burger's entire menu here.
ADVERTISEMENT
Article continues below this ad
Comment down and let us know. Have you tried MrBeast Burger? If yes, what's your favorite dish in Jimmy's restaurant?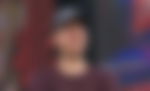 Edited By: Pritam Priyedarshi