Fans Stand Divided About the Resident Evil Re: Verse Teaser
Published 01/22/2021, 9:34 AM EST
---
---
The Resident Evil (RE) franchise has finally unfurled the multiplayer game mode. The teaser trailer revealed some juicy details about the game and gave some insight on how the multiplayer would work. The trailer pits all the Legendary characters of the franchise against one another in an epic clash.
ADVERTISEMENT
Article continues below this ad
Judging by the teaser, it is quite clear that menacing monsters like Nemesis and Tyrant will be playable. The gameplay showcased players fighting off the monsters together in the brand new title Resident Evil RE Verse.
ADVERTISEMENT
Article continues below this ad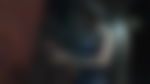 New Resident Evil title will be free for the owners of Resident Evil: Village
Gamers who have already purchased Resident Evil Village will also acquire this new title for free. It serves as a add on for the users, who want to test their skill in the online environment.
The new title will contain deathmatch style game mode among many others that would pit iconic characters like Leone, Jill and Chris against each other. The death match mode will see players fight against time and other players to secure a designated number of kills.
The promotional images of the game also showcased Ada Wong. She will also be a part of the game as a playable character. The trailer also had the Iconic villain from the Umbrella Corporation in 'Hunk' who fancies a gasmask.
Internet stands divided about the new multiplayer game
The gaming studio did a spin off title in Umbrella Corps, that failed to live up to fan's expectation. This would serve as a great opportunity for the studio to redeem itself with these latest iterations. Fans have really enjoyed the trailers of RE Village so far, and this latest entry could serve as an incentive to purchase the game.
However, fans are still unsure about this latest title, as the memories of the previous iteration are still fresh in their mind.
But a certain portion of fans are eagerly waiting for RE Village to arrive, and it looks like they really enjoyed the teaser trailer.
I didn't want to say it on my stream earlier, but I'll say it now. Resident Evil RE-verse, the multiplayer game that seems like it's trying to capitalize on fortnight's success, does not look good at all. Village looks amazing, whatever that other thing is, NO THANKS, BRO. pic.twitter.com/p8qJ5ViCNP

— Suzi Hunter (@TheSphereHunter) January 22, 2021
The multiplayer game has already kick-started beta testing on test serves by inviting applicants. One such gamer who got the approval from Capcom shared the news on Twitter.
Meanwhile, the game continues to be portrayed under poor light through memes, as certain portion of fans don't think a multiplayer mode for a horror franchise is a viable option.
ADVERTISEMENT
Article continues below this ad
This title has so far received mix reactions, as Capcom takes a leap of faith by venturing into the multiplayer realm. So far, the franchise has found its success by offering impressive single player experience. This would be their first major step towards multiplayer, and it would interesting to see what the results of beta tests would be.
It could very well win the fans over, or it might force them to roll the game back to readjust, according to feedback from the beta tests.
ADVERTISEMENT
Article continues below this ad