Fans Stand Divided as miHoYo Takes Down Honey Hunter for Posting Copyrighted Content of Genshin Impact
Published 09/12/2021, 12:28 PM EDT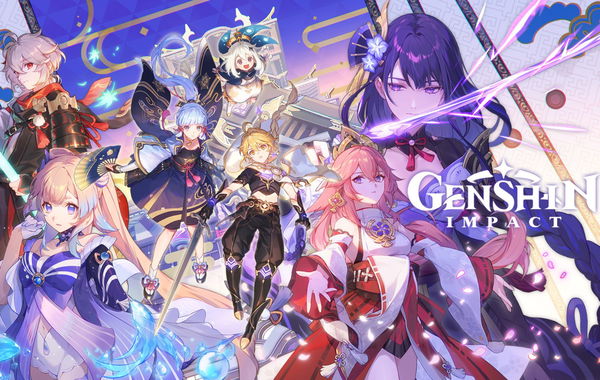 miHoYo has amped up its efforts to combat leakers of Genshin Impact. Earlier in the year, the studio, through its official Twitter handle, gave out a stern warning to websites and content creators who promote this illicit activity. The studio took stringent actions against leakers and now it has targeted the Honey Hunter website.
This popular Genshin Impact wiki was famous for distributing leaked information and copyright content. The owners of the website shared a tweet stating that miHoYo is actively trying to take it down by invoking copyright acts. This has forced the website to shut down for the foreseeable future to avoid legal discourse.
ADVERTISEMENT
Article continues below this ad
Twitter reacts to Honey Hunter vs Creators of Genshin Impact
Honey Hunter shared a blog post stating that it has no choice but to close the website. The studio sent out a legal notice to the website's hosting provider to take the website down as it contains illicit content. This has caused a major uproar in the community as the fans shared their thoughts about the recent development. The community stood divided on the matter as certain fans supported the move while some fans were unhappy.
It is undeniable that Honey Hunter was breaking the law by distributing the said content. These assets and content pieces are miHoYo's intellectual property and the website has no right over it. This fan-supported miHoYo's move by claiming the same and called it daylight robbery.
I am going to be frank. "Behind our backs"? Really? Let's be clear, it's you who are stealing someone work to being with with you putting up leak stuffs in your website. That's not a helpful act, it's just pure content robbery, now you are just paying the price.

— SukkiMonsta (@MonstaTsukki) September 10, 2021
This was all but inevitable, as the studio had already warned of legal troubles to leakers of the game. miHoYo did the right thing by attacking the source of the biggest leakers of their title.
I mean honestly? If you're spreading leaks, this was bound to happen. You can't really be angry at them for wanting to take down sites that spread/share stolen and unreleased info even if it is useful. You reap what you sow.

— come home xiao (@annie_iisms) September 10, 2021
Some fans were unhappy with the way things played out as Honey Hunter shut down the website. This fan called miHoYo for shutting the wiki down instead of merely going after the leaked information. This website serves as a major source of information for the community and comprises intricate details about the game.
miHoyo dont just want the leaks to be remove but the whole website …. yeah that just messy, and a behaviour of a greedy company

— zWhiteKz (@HaoWhiteK) September 10, 2021
ADVERTISEMENT
Article continues below this ad
The studio indeed asked the community to refrain from spreading leaked information. This was all but inevitable as support for miHoYo continues to pour in.
People in the comments kill me. It sucks we're losing Honey, yes, but MHY asked people nicely multiple times to not post, share or leak unreleased content and ya'll refused to listen. Now they are following the legal consequences of the NDA and other laws as is their right.

— End Mhi (@mhireina) September 10, 2021
ADVERTISEMENT
Article continues below this ad
Where do you stand in this debate? Are you happy with miHoYo's decision to strike down Honey Hunter? Let us know your thoughts in the c0mments section below.
Watch this story: Best MMORPG Games Coming in 2021