Fans Take Mocking Battlefield 2042 To the Next Level With This Hilarious Spoof
Published 12/17/2021, 2:16 PM EST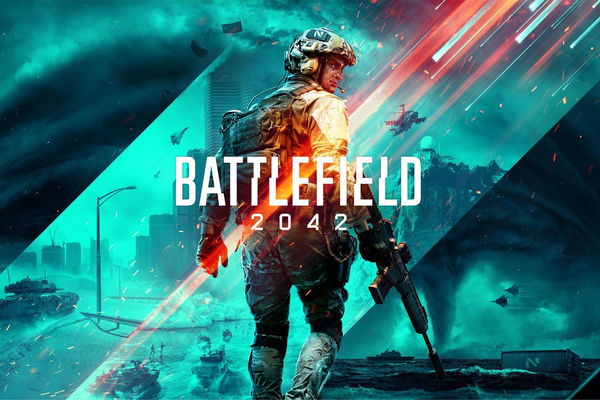 ---
---
Battlefield 2042 has had a far from desirable release. The game has had an extremely negative reception. It is full of bugs and glitches, with some being so bad that the game is almost unplayable. To make matters worse, the game lacks core features that were present in previous iterations of the title.
ADVERTISEMENT
Article continues below this ad
Fans of the community have taken several digs at the franchise. The most recent one is quite hilarious, a fan-made a spoof version of the game. Here's, Clownfield 2042.
ADVERTISEMENT
Article continues below this ad
Watch Story: Most Hated Features of Fortnite Chapter 2
Hilarious Battlefield 2042 spoof
It appears that Battlefield 2042 was so disappointing that certain fans wanted to express how they felt in a funny manner. In fact, they painstakingly developed their own version of the game called Clownfield 2042. This game made its appearance on steam and was painted out to the community thanks to a Redditor.
It appears that this game is no mere parody. The game has its own Steam page and its own gameplay trailer which can be found on YouTube as well. That is not all. The game has its own in-game plot.
Clownfield 2042 takes place in the aftermath of a crypto crash that takes place in 2022. Countries and governments around the world collapse. This has caused a new faction to emerge called 'No-Clowns.'
ADVERTISEMENT
Article continues below this ad
A fan can see that the manner in which this game roasts Battlefield 2042 is by no means subtle.
Players can wishlist the game on Steam. Riverside Sports, the developer of this hilarious spoof, will be releasing this game on December 31. The graphics and art style are a world apart from Battlefield 2042. However, sporting Roblox-style graphics adds to the roasting of the massive title.
The gameplay looks unique and interesting. It will feature 3 maps. The game, while in no way similar to Battlefield 2042, appears as if it might attract the attention of fans. Perhaps this is the point of the game. If an indie developer could make a decent enough game as a small project, why can't an AAA studio such as DICE do the same?
ADVERTISEMENT
Article continues below this ad
As it stands, the game looks fun, and players could have a good time playing this game upon its release.