Fans Unhappy as 2K Goes Beyond Microstransactions by Adding Jake From State Farm to NBA 2K22
Published 09/12/2021, 1:02 PM EDT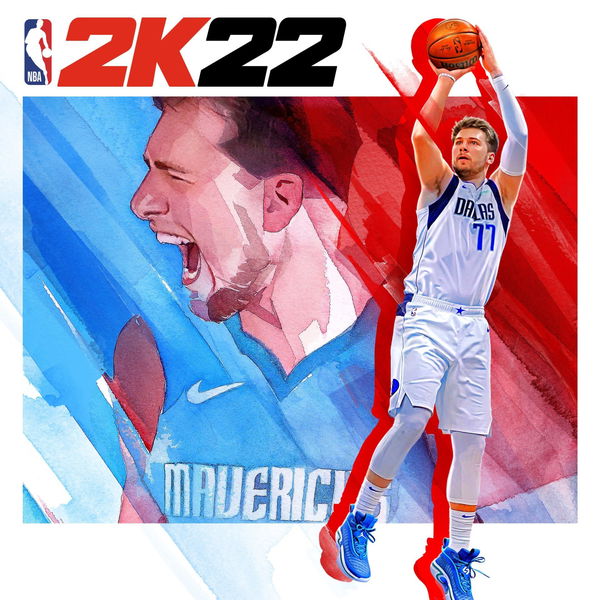 ---
---
The modern era of the video game industry has sadly embraced in-game ads and microtranscations. These features were more prominent in the mobile ecosystem and were unheard of in the mainstream. Now, 2k has rolled out a collaboration with Jake From State Farm to NBA 2K22. This move has infuriated the fanbase as it downplays the actual experience while promoting in-game ads in triple-A titles.
ADVERTISEMENT
Article continues below this ad
ADVERTISEMENT
Article continues below this ad
video source:  The Gaming Library
Twitter Reacts to NBA 2K22 adding more in-game ads
NBA is one of the biggest leagues in the world and its video game counterpart sells out millions of copies worldwide. However, the studio's decision to move towards in-game advertisement attracted a lot of flak. This is not something gamers will ever grow accustomed to as fans showcased their discontent with the studio's decision. The franchise is infamous for inserting horrible microtransactions in the game and this latest title has taken things to a whole new level.
Naturally, this move was going to attract a lot of criticism and fans don't have the patience for it anymore. This fan called it a $60 ad campaign with NBA gameplay thrown right in the middle.
Of course. 2K is a capitalist utopia. A $60 collection of ads with some basketball here and there.

— Ian Mc (@IanMickyNicky) September 11, 2021
It takes a fortune to create video games and modern-day studios' primary concern is to quickly win back the investment and earn a respectable chunk of profit. Fans have already seen these commercials numerous times and now they are in your game as well.
I don't have a problem with this. It's actually kind of funny. Anyone that watches the NBA has seen these damn commercials a billion times.

— Dynamic Voltage Games (@dynamic_voltage) September 11, 2021
The community barely got used to the microtransaction system and now they have to adjust to in-game ads. It is quite hard to fault the gaming studios trying to generate more revenue, but this is pushing things too far.
So they are literally adding ads to the game…..

— Zero (@Gawain_Shinkiro) September 11, 2021
Meanwhile, the other section of the community rejoiced in seeing Jake in the 2K NBA game.
Hell yeah I'm all for homie getting exposure

— Hispanic Nick Jonas (@Ricardo_E14) September 12, 2021
ADVERTISEMENT
Article continues below this ad
There were some fans like this, one who had no clue who Jake or the State Farm meant. It's hard to fault the newer fans as not everyone can remember the ad or the character.
I'll ask again for a final time, WHAT THE FUCK IS STATE FARM

— Acutis Dudus (@AcutisDudus) September 12, 2021
ADVERTISEMENT
Article continues below this ad
What do you think about Jake's inclusion in NBA? Do you support in-game advertisements? Let us know your thoughts in the comments section below.
Watch this story: Crime/Gang Games Coming in 2021