Fans Went Gaga When This Glitch Made Animal Crossing New Horizons a Little Too Spic
Published 10/02/2022, 3:15 PM EDT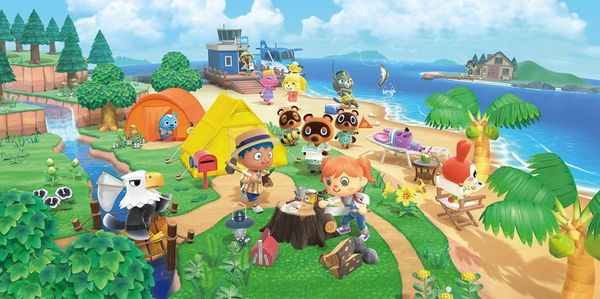 Animal Crossing is an amazing game! Ever since the release of the first animal crossing title, it has been very popular. The game gives the beautiful experience of living the simple life of a villager and lets the player relax for a while. But for a long AC was criticized for being a little too basic. 
ADVERTISEMENT
Article continues below this ad
Then New Horizons came out and changed the fan's perspective on Animal Crossing. New horizons were jam-packed with content and every season, the developers pushed new updates and features to keep the game fresh. However, it wasn't too long when Nintendo announced to not support ACNH with any major updates which let down million of players.
ADVERTISEMENT
Article continues below this ad
What is Animal Crossing Amiibo Glitch?
There is no shortage of glitches in Animal Crossing, but the dev team is always on the prowl for finding and quashing these bugs. But there is one glitch that has remained for a long time now and that is the Naked Bod Cat Amiibo Glitch. This glitch makes the villager name Bob appear as naked! Making the "E" rating of the gaming incline more toward o"PG".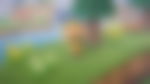 This glitch is happening only to Bob, and it is no coincidence. Bob is the first villager card in the Amiibo series and he also got a birthday on January 1. Bob or Nikoban in the Japanese version was the first created villager for the Animal crossing. Because he is number one or zero in the game's data and probably the default whenever something wrong happens, the code turns him back into his default version.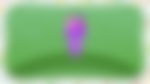 There is no solid information about how this happens, but there are some speculations. Let's imagine that the Amiibo card provides the game with a string of numbers. The number defines which character it will be, what it will be wearing, and what its dialogues will be.
For some reason or a glitch, if the numbers came as "000000" then the "0" will define Bob's default character as he is set as the zero in the code. Other zeroes will define "Zero clothes" and "Zero dialogues". In-game it will look like a naked Bob with no name and no clothes. 
How did fans react to the Naked Bob? 
Fans were having a good laugh seeing this villager showing its cute n cuddly belly. Many made jokes and sarcastically said how spicy Bob was looking right now.
Where's our "Naive Tom Nook" Mode to protect us?!?

— Mark Soko (@SokoMark) September 30, 2022
Bob gets thrown in nook jail for indecent exposure

— Louis 🎃 (@Toastie_exe) September 30, 2022
ADVERTISEMENT
Article continues below this ad
ADVERTISEMENT
Article continues below this ad
What do think about this hilarious glitch? Have you witnessed Naked Bob yet? Let us know in the comments below. 
Watch this story: Ranking the highest-selling Animal Crossing games of all time.