Far Cry 6 Major Update Divides Xbox and PlayStation Fans With Massive Size Gap
Published 11/03/2021, 2:28 PM EDT
---
---
Far Cry 6 is edging towards the first-month mark and Ubisoft is already rolling out massive changes. Far Cry players are well aware of the issues related to the sixth installment in the franchise. From a steady frame rate to bugs to the game crashing for no justifiable reason, the game can get frustrating at times. But it all ends here. Or at least the fans hope so.
ADVERTISEMENT
Article continues below this ad
Ubisoft announced the Title Update 2 deployment on their website earlier today. But there are differences in the Xbox and PlayStation file sizes of the upcoming patch.
Far Cry 6 title update 2 brief summary
ADVERTISEMENT
Article continues below this ad
It looks like Ubisoft is finally listening to the fans. After days of complaining, the developer is finally addressing the major issues players faced in the latest patch.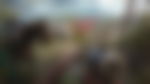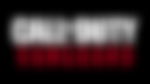 As of the time of writing, the update is only being deployed for players using PlayStation and Xbox consoles and aims to fix various performance issues
There's a lot of new content releasing soon for PC, Luna, and Stadia players. However, players will have to wait until later.
Fans can expect to see gameplay updates such as new daily and weekly challenges and an adjusted respawn rate for enemies in certain locations. But what's more interesting is the upcoming special operation named Los Tres Santons that goes live on November 9.
There are also multiple quality of life changes coming to Yara. Finally, you can skip the title sequence cinematic. Thank you, Ubisoft! Lastly, general bug fixes along with the Photo Mode, missions, co-op are on their way.
Irregular Patch Sizes
The file size of the update will depend on your choice of platform as well as your region. As per the official blog, PS owners will be looking to sacrifice a lot of hard drive space compared to their Xbox counterparts.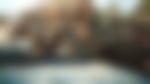 Here is the complete list of the required storage space:
PlayStation 5: 90 GB
PlayStation 4: 49-60 (regional differences)
Xbox Series X/S: 14-20 GB (regional differences)
Xbox One: 13-19 GB (regional differences)
PC: 54 GB + 47 GB HD Texture Pack
Surprisingly, the update also removes the "Dani & Danny vs Everybody" mission from the game as it was unintentionally released before the official launch.
Update:
ADVERTISEMENT
Article continues below this ad
The patch sizes have been altered and toned down on Ubisoft's website for the PlayStation 4, PlayStation 5, and PC. The update will require will now require similar storage space on all platforms.
The updated sizes are:
PlayStation 5: 19-27 GB
PlayStation 4: 20-25 GB
PC: 22 GB
ADVERTISEMENT
Article continues below this ad
The Xbox One and Xbox Series X|S sizes remain the same. Title update 2 has also been released for the PC edition of the game as well on November 3 and November 2 for consoles.
Watch this Story: The Best Games Releasing on PlayStation, Xbox, and Pc in November 2021