Fast and Furious Crossroads is Another Failed Adaptation From A Movie
Published 08/13/2020, 9:57 AM EDT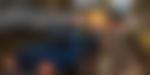 ---
---
If we were asked to name one movie franchise that is adored by many across the globe, Fast and Furious has to make the list. Over the years, many developers have tried to bring the franchise into gaming, and there has been no notable success. When Slightly Mad Studios came into the scene with Crossroads, everyone expected a masterpiece, and well, sorry to say this but it is a letdown.
ADVERTISEMENT
Article continues below this ad
Fast and Furious Crossroads was a hybrid of two gaming genres; racing and action. That falls in line with what the actual franchise is all about. The movie franchise grew out to be a billion-dollar one thanks to the perfect blend of both genres. The game is available for PS4, Xbox, and PC.
Fast and Furious Crossroads – a failed project
ADVERTISEMENT
Article continues below this ad
Starting off, no one understood why the game didn't receive much hype after release. There weren't many talks or debates over the new title; which was surprising. However, those who did try out the game were every bit disappointed.
Yes, you do get to see Vin Diesel, Michelle Rodriguez among others. For one, that is a spotlight on its own. It is shocking that even that failed to work out in favor of the game.
Coming to the plot, Crossroads brings in a new crew of street racers. The story stays in line with Fast and Furious plots with the crew getting contracts done. At some point, you meet Letty aka Michelle Rodriguez who then takes a focal point in the story.
As you deal with a criminal organization, you encounter a lot, but sadly, none of that seems to make a huge impact. There are some iconic cars from the franchise and it looks like the developers tried really hard to incorporate some of the scenes as well.
ADVERTISEMENT
Article continues below this ad
There is many things wrong with the game. To put it short, the game follows one certain formula; little racing, some action, and long cutscenes. This formula somehow tends to repeat after every single mission.
Fast and Furious Crossroads is also not an open world. So, there is less to explore in a world that relies on racing and action. Furthermore, the racing in the game is far from authentic. There is just lots of crashes happening that you eventually start to wonder where is the fun element.
Apart from all this, the game doesn't really help you understand the context. There is no proper directions to make you try certain things even. The game misses out on a lot and isn't what you can call a "good experience".
ADVERTISEMENT
Article continues below this ad
The developers have tried bringing in a title that has such brand value. However, they have failed in utilizing the name and popularity of such a mediocre product. Such games are present every now and then, but it's just another addition to the list of what could have been.