FaZe Clan Director Incites Stephen Curry and LeBron James Fans Following Epic NBA Finals 2022 Conclusion
Published 06/18/2022, 4:21 AM EDT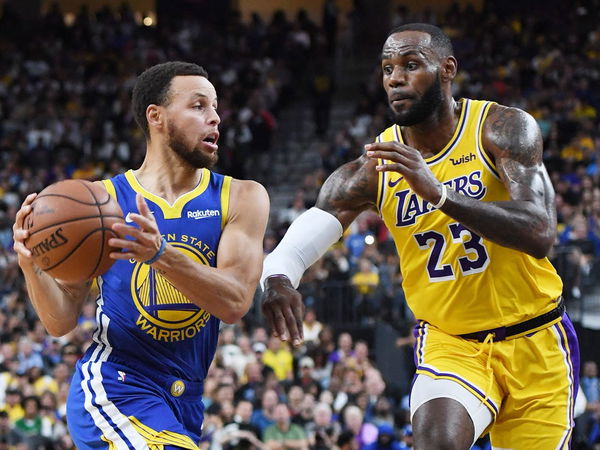 The Golden State Warriors added another NBA title after defeating the Boston Celtics in game 6. The final score ended in their favor as they registered a massive 11-point victory at full time. Warriors led the series by 4 – 2, which helped them bag their NBA 7th title.
The star of the series remained 3-point god Steph Curry who played a 34-point victory knock in the final game. Apart from leading his team this season, Steph got crowned with his first-ever 'MVP' title. Fans from different parts of the world celebrated his achievement, although one of them caught our eye. It was from the Faze clan member, FaZe Blaze, who compared Steph to the Lakers point guard.
ADVERTISEMENT
Article continues below this ad
WATCH THIS STORY: Top-Selling PlayStation, Xbox, and Nintendo Consoles of All Time
FaZe Blaze ranks Steph Curry higher than the Los Angeles Lakers' shooter!
Lucas Mosing, popularly known as FaZe Blaze in showbiz, ranked Steph Curry higher than LeBron James. His opinion came directly after the final game between Golden State Warriors vs. Boston Celtics. Lucas uploaded a Twitter post talking about it, saying, 'Steph is better than Lebron now.'
Steph is better than Lebron now 🥱

— Blaze (@FaZeBlaze) June 17, 2022
It was just a matter of minutes before it caught fans' attention as they bombarded his Twitter thread with negative comments. Some referred to the gamer as an uneducated person having little knowledge about basketball, while the others asked him to shut up as he belonged to a different industry. Here's what they had to say. 
This is the first and only time I will tell you to shut up

— NATE (@NathanRuh) June 17, 2022
Shut up you play video games all day

— Slane| PS5 | PC (@Slanedoggy) June 17, 2022
Ur dumb af 🤣🤣 u know nothing about basketball just know lebron made curry and draymond get KD that's how better lebron is remember that don't talk about basketball u don't know NOTHING 🤫

— (; (@cyn_marq) June 17, 2022
Who would win the player battle between LeBron James vs. Steph Curry?
ADVERTISEMENT
Article continues below this ad
If we compare the stats of both players, LeBron James ranks much higher than Steph Curry. The Los Angeles point guard has over 37,062 points, as compared to Curry, who has 20,064. Apart from that, LeBron has over 1919 assists which is nowhere near Steph who only has 833.
Last but not the least, Lebron ranks himself in the Hall of Famers as he has competed in 19 seasons. He has shared the court alongside some outstanding basketball players, such as Kobe Bryant, Michael Jordan, and Shaquil O'Neal.
In conclusion, both these players have earned enough respect from the fans for their exemplary performances. So, ranking or comparing them might just be a rookie mistake.
ADVERTISEMENT
Article continues below this ad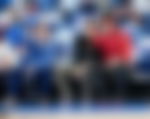 What are your thoughts about this? Do you agree with Blaze's opinion? Let us know in the comments section.